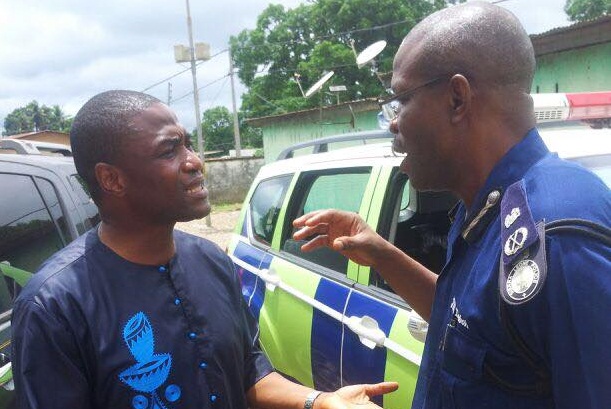 Kamarainba Misses Trial Due to Sickness
Mohamed Kamarainba Mansaray is reported to have fallen sick, thus absenting himself in court to answer to sexual offence charges pressed against him in the Sexual Model Court on the main Law Court Building, Siaka Stevens Street in Freetown.
This was made known to the public by the Court Registrar, supported by a medical report from the Correctional Officers in charge.
At the last hearing on 12th August 2021, the trial Judge, Justice Samuel Omodale Taylor adjourned the matter for yesterday 16th August 2021, after the 11th and 12th Defense Witnesses were led in evidence by lead Defense Counsel, Amadu Koroma.
The 13th Defense Witness was supposed to lead evidence yesterday, but unfortunately, the first accused person, Mohamed Kamarainba Mansaray was absent in court and could not make it for hearing due to his health condition.
Next hearing is scheduled for 19th August 2021, and the accused; Mohamed Kamarainba Mansaray and Marion Lamin Arouni continue their remand at the Pademba Road Male Maximum Correctional Centre and Female Correctional Centre at the Special Court, Kingharman Road in Freetown.
It would be recalled that in August 2020, Mohamed Kamarainba Mansaray reported at the Criminal Investigation Department (CID) Headquarters on Pademba Road in Freetown on allegation of sexually penetrating a 15-year-old girl child, and a Junior Secondary School pupil in Kono.
He and the co-suspect were first detained in custody, helping the police in their investigation before they were finally charged to court on related criminal indictments ranging from; conspiracy, sexual penetration to aiding and abetting contrary to law.
Senior State Counsel, Umu Sumaray is prosecuting the matter on behalf of the State.