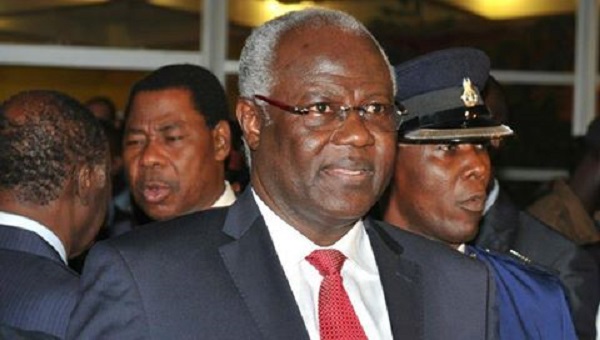 Ex-President Koroma to Attend the Kofi Annan Peace And Security Forum
Former President Ernest Bai Koroma has arrived in Accra, Ghana to attend the second edition of the Kofi Annan Peace and Security (KAPSII) forum scheduled for 8th to 9th December, 2021.
This comes in less than 48 hours after the African Statesman successfully concludes his assignment as Head of the ECOWAS Election Observer Mission in The Gambia.
President Koroma is in Ghana to once again share his deep experience on democracy, peace and security at a forum established in honour of the Ghanaian – born former UN Secretary-General Kofi Annan (late).
Annan dedicated most part of his life to the cause of global peace and security. This year's KAPS forum will be held on the theme: Democracy and Governance in the Context of Complex Crises in West Africa This was chosen to coincide with the 20th Anniversary of the ECOWAS Protocol on Democracy and Good Governance adopted by the ECOWAS Heads of State in December 2001.
The Forum is jointly organised by the Kofi Annan International Peacekeeping Centre in Accra and the Kofi Annan Foundation in Geneva. According to the organisers, "the two institutions are coming together in view of their shared commitment to the values of the late Mr. Kofi Annan whose understanding of peace was founded on a holistic vision of societies based on good governance, democracy and human rights, especially in Africa."
Former President Ernest Bai Koroma will join other former African leaders, peace and security experts, diplomats and development experts to discuss the broad themes of peace and democracy consolidation
in Africa.
"Our pursuit for sustainable peace includes creating democratic societies with respect for Human Rights and the dignity of everyone. The KAPS forum resides right in the heart of this aspiration," said former President Koroma.
On the sidelines, President Koroma is also expected to hold strategic meetings with his colleague former presidents to build a coalition of advocates for the establishment of an Africa Peace Engineering Corps (AfPEC). The initiative seeks to have African countries to utilise a portion of their militaries during peace times to address some of the continent's infrastructural, social and environmental problems.