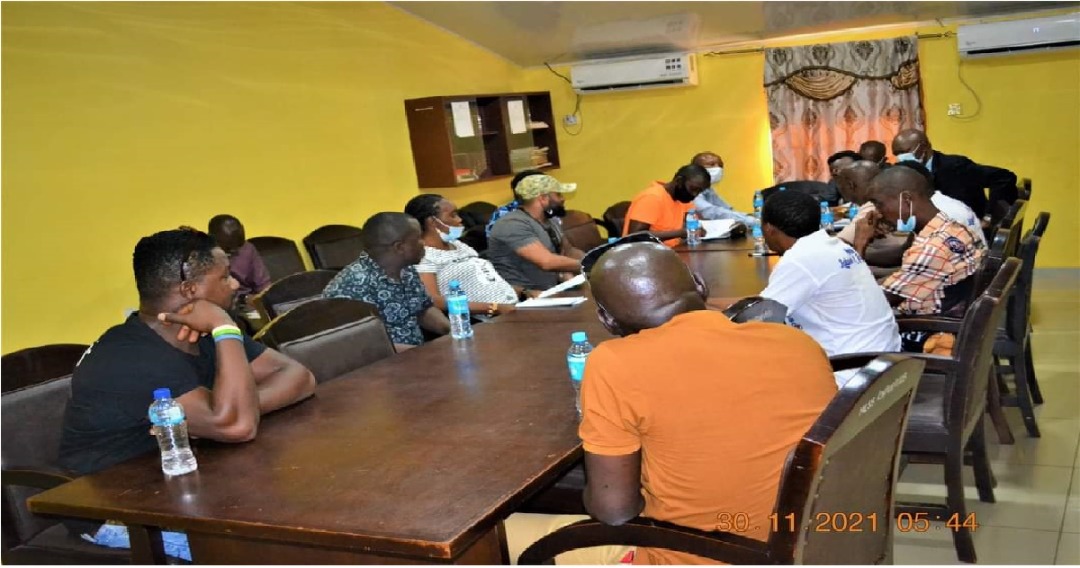 Labour Ministry Engages Ports Authority And Importers on Compliance Issues
The Minister of Labour and Social Security, Alpha Osman Timbo, on Tuesday, 30th November, 2021, engaged Management of the Sierra Leone Ports Authority (SLPA), alongside importers, on issues of non-compliance to the agreement guiding their operations with labourers at the Queen Elizabeth II Quay (Water Quay).
Earlier this month, a faction of the labourers engaged in the loading and offloading of cargoes at the Quay wrote a letter of complaint to the Ministry accusing their 'Headmen' of unfair treatment in their line of work. Amongst series of issues raised were: the non-availability of 'lunch money' for the labourers, irregularities in their recruitment process and refusal of the headmen to avail them all their dues.
The Minister told the meeting that he had called the meeting with the importers and the ports authority to know their side in the issue because "we are not a negligent government."
He noted that the issues between the labourers and their employers had prevailed for too long, adding that that was why he had requested for a review of the agreement between the parties.
"I will not condone illegality during my tenure, this is why I had the document reviewed and circulated amongst all importers and the Ports Authority", the Minister stated.
As a way of finding a common ground on the issues, Mr. Timbo requested from the SLPA Management a comprehensive list of all importers. He also asked them to provide him a list of all the labour unions operating at the Quay. From the importers, the minister requested for a list of all their respective headmen.
After the requested documents have been sent in, he said that a meeting would be scheduled with the labourers, and subsequently, all the parties (SLPA, Importers, Headmen and the Labourers).
He said a committee would be set up before the end of the year to monitor the loading and offloading of cargoes at the Ports so as to provide the ministry with enough and accurate data to know what decisions to make going forward.
In his response, Finance and Monitoring Officer at the SLPA, Idrissa Tarawally, stated that though he was happy with the way the minister has handled the issue so far, he was more concerned about the legality of the 'Union' that wrote the letter of complaint.
He said there were indeed challenges at the port but he was not sure which group of labourers made the complaint, adding that they only had five known labour groups and the letter was not from any of the five groups.
However, because investigations were ongoing, Mr. Tarawally assured that the SLPA was open to more dialogue so as to find a common ground on the issues at hand.