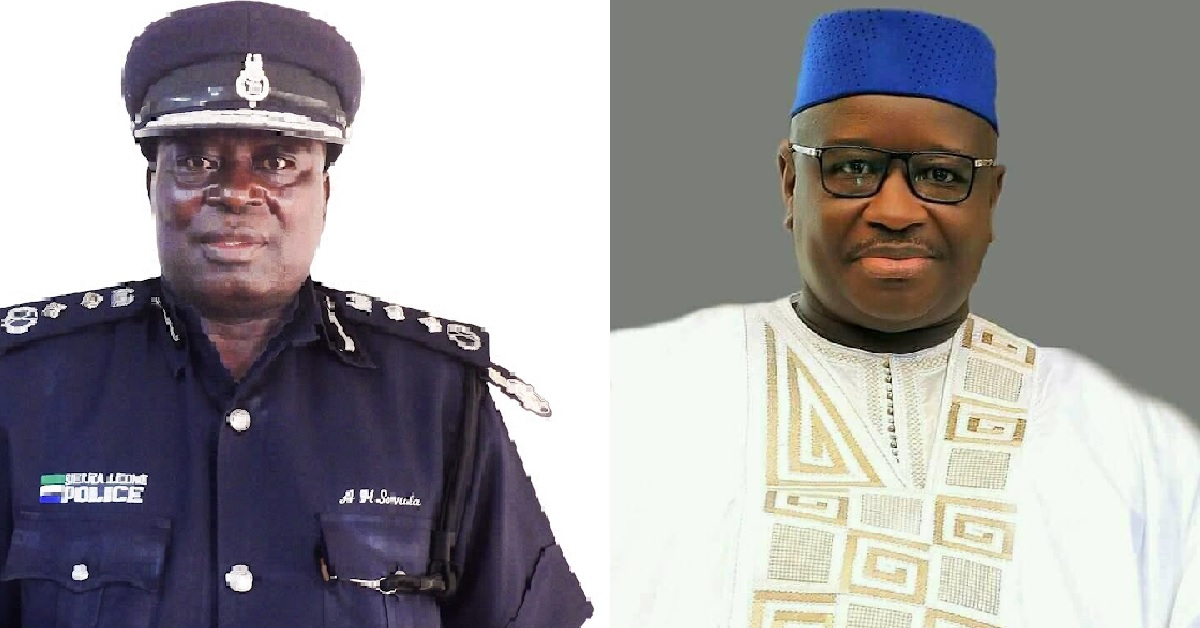 Leadership Tussle in The Sierra Leone Police Over Whom to Replace IG Sovula
The Sierra Leone police, force of good, currently under the Leadership of the no nonsense man, IG Sovula, with many credible followers, is now faced with the battle of who to be the next IGP. This institution is responsible for international security, to give out the best service to the country as a whole, however there is a time limit with the leadership within the SLP weather good or bad, the good step that followed that will vibrant, work with free and fair justice there must others around, but this kind appointment came from God the president and public recommendation, there are so many others around who can do like wises or even more than, let wait and see who will be the next IG, competent one that will lead the force of good.
The current I.G, Ambrose sovula, and some members of his team have played their own role; they will soon exist, due to retirement. Names are coming up as to who will replace them (the IG and his deputy DIG Elizabeth Turay). Among these names are the former Local Unit Commander at the Congo Cross division, now AIG support services, J Hanciles, who is tipped to be best officers to lead now.
Thought the appointment to that position is a Presidential one, many concerned officers are wishing that he assumes that position, as he has been described as a gentle, kind and disciplined person within the force and the general public. He is a leader who has served the force for over twenty years and now with a clean record, most hold the view that if he is appointed by the President, he is believed to be able to deliver and meet the expectation for His Excellency the President. The institution is made up of many departments and needs an intelligent and disciplined officer to lead it.
ASP Tholley DTO Lumley division is also another household name that has done so well within the force especially in bringing sanity to the traffic division in western Region. Despite the efforts of the ASP Tholley and team with support from the National Traffic coordinator TD Kamara, directive from AIG KSK, ASP Tholley is seen on the street of Lumley division charging his personnel throughout for them to keep alert, as track men especially during rush hours. He is a leader that shares his professional experience with junior officers in order to guide them, in performing their national duty.