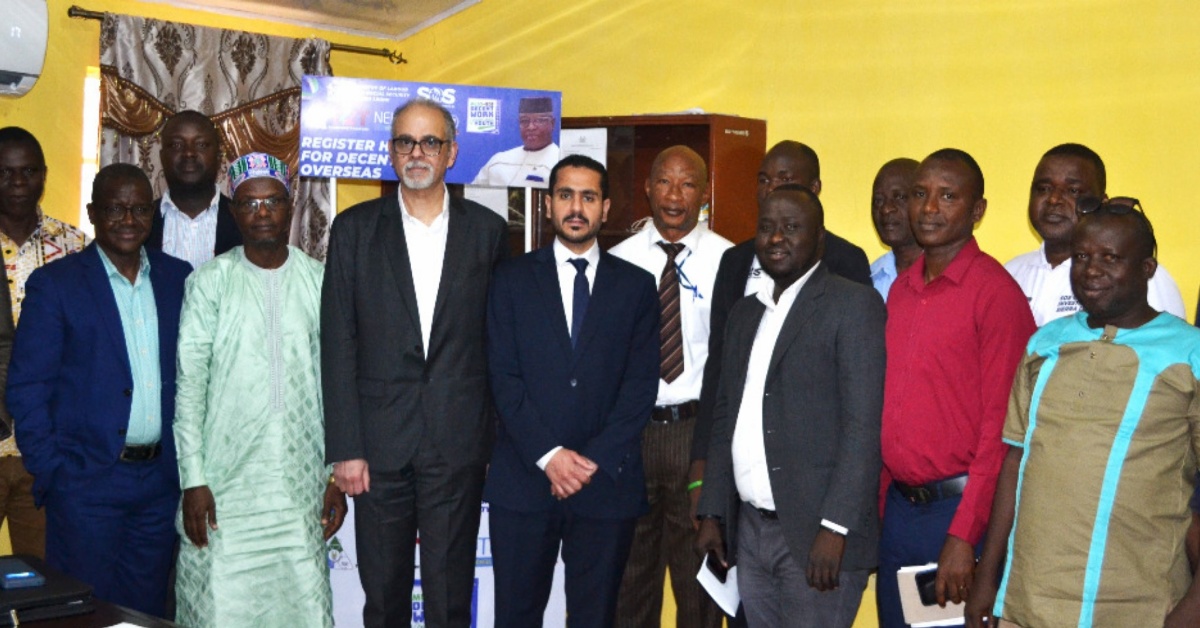 Labour Ministry Hosts Saudi Delegation
On Tuesday 24th January 2023, the Minister of Labour and Social Security Lansana Mohamed Dumbuya, and other senior staff of the Ministry engaged a team from Saudi Arabia on the placement of the Sierra Leone Saudi Labour Migration Portal.
Dr. Ibrahim Jalloh, Sierra Leone's Ambassador to Saudi Arabia accompanied the team and stated that he was impressed with the process so far, as several engagements had already been held both in Sierra Leone and in Saudi Arabia and it's yielding well.
He said the government has the responsibility to ensure safe, orderly, and covered labour migration for citizens.
"As an Embassy, it is our concern to look into it properly because we are the first to call whenever there are problems with citizens in these Gulf States," he said.
He assured all present that the Embassy will work together with the Ministry to ensure the safety of Saudi Arabia and other areas of concern.
The team in their presentation gave a comprehensive explanation of the Mosaned Recruitment Portal an initiative of the Saudi Government to aid safe, orderly, and legal labour migration globally.
The team leads and Chief Executive Officer of the Mosaned program, Khaled Al Toukhi, while giving an overview of the Mosaned migration program, referred to it as a "one-stop shop" where one can access everything about recruitment in the country.
He said the system has been built in a unique way that addresses the issues associated with overseas employment in Saudi Arabia.
Explaining how the system works, Mr. Khaled revealed that Saudi Arabia currently hosts over four million domestic workers.
In the coming days, the team will meet with Licensed Private Recruitment Agencies to assess their facilities and train them on how to operate the portal.
Health facilities, which have been eye-marked would also be assessed to ascertain their appropriateness to carry out the medical examinations that would be required of potential labour migrants.
They will also meet with other heads of MDAS who are involved in the labour migration process.