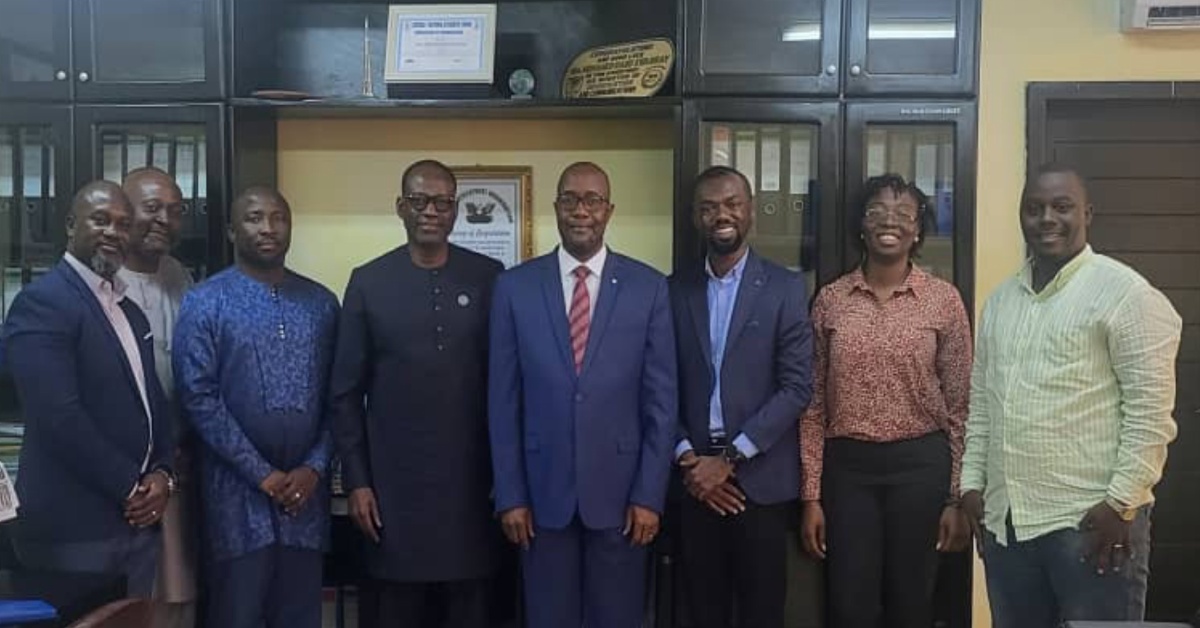 Minister of Information And Communication Mohamed Rahman Swaray Hosts Smart Africa Director General
The Director General and Chief Executive Officer of Smart Africa, Lacina Kone has paid an official visit to the Minister of Information and Communications Mohamed Rahman Swaray, to discuss areas for investment in Sierra Leone's digitalization drive.
The meeting, which was hosted in the Minister's Youyi building office on Wednesday 13th July 2022, was also witnessed by the Deputy Minister of information and Communications, Solomon Jamiru Esq. and other senior IT staff of the Ministry.
Addressing the Minister, Mr. Lacina Kone thanked the Minister for the warm welcome and discussed the continued partnership between Smart Africa and the Ministry. He spoke about digital identity, digital academy and the interconnectivity between Sierra Leone and Guinea which is coming back through Smart Africa.
In addition, he expressed his fears about the phenomenon of individuals with phone numbers but can't be identified and urged the need for thorough digital identification.
"Digital skills will reduce unemployment and ICT has the potential to employ a huge amount of unemployed youths if they are trained and capacitated digitally" he said.
Mr. Kone revealed that as the Director General of smart Africa, he overseas the process of defining and advancing Africa's digital agenda and has overseen the development of continental blueprints for Africa on Digital identity, ICT start- ups and innovation Ecosystems, Smart villages, and the definition of Africa's Smart Broadband 2025 Strategy.
In response, Minister of Information and Communications, Mohamed Rahman Swaray, expressed his delight in having him in the country to discuss how they can create a synergy with Smart Africa to build resilient digital systems that will improve governance and other social service delivery, while emphasizing Government's profound commitment to making the country part of the digital world.
Mr. Swaray also spoke about the $50million World Bank Project, which will be rolled out in the coming months and noted that there are components in the Project that the Ministry will work with Smart Africa to achieve.
The Minister was happy to hear about the Digital Academy through Smart Africa which empowers youths to learn digital skills and prepare them for the global digital Transformation.
"This is one of the areas I see the marriage with your efforts and that of World Bank because with the digital academy, I don't see how we can implement the digital skills training in silos" he said.
In wrapping up the engagement, Minister Rahman Swaray assured the Director General of their continued partnership in developing and advancing the digital aspiration of Sierra Leone.