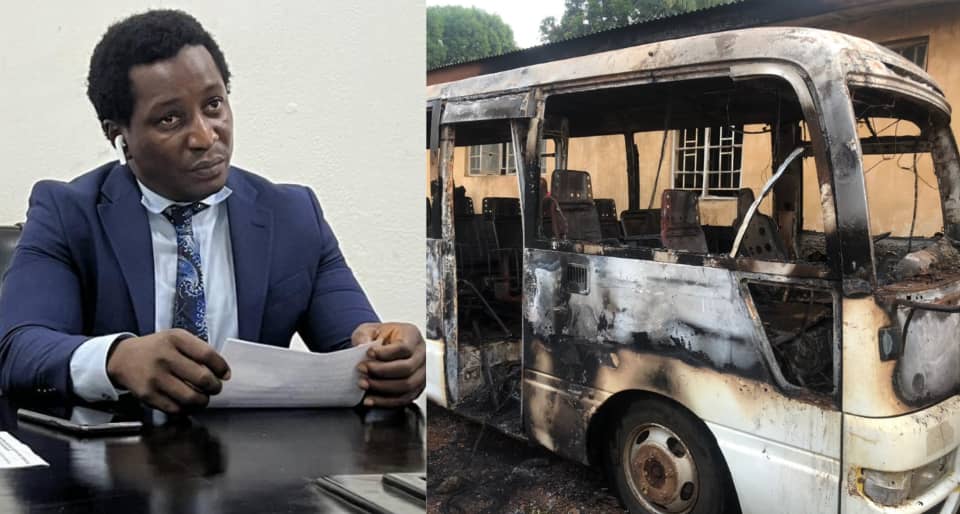 Native Consortium Condemns The Burning of School Bus at Port Loko
Native Consortium and Research Center has condemned the Burning of the School bus meant for the orphan children of Amazonian Bilingual School that was parked at Port Loko police division.
It made this condemnation in a Press Release issued out yesterday 28th December, 2022. Read Press Release below:
"Around 3a.m. in the early hours of Wednesday 28/12/2022 this morning a Board member of AIM received distress calls from the school management that irate youth were spotted putting petrol and fire on the school bus according to eye witness.
According to reports, there has been some threat to attack Madam Rugiatu Neneh Turay the Proprietor of the school over some APC intra-party political rivalry that is connected to her husband. Reliable sources have disclosed that some politicians held meetings to attack the former APC Deputy Minister Madam Rugiatu Neneh Turay who is also one of the leading activists on anti-FGM campaign in Africa who happens to be the Head and Founder of Amazonian Initiative Movement (AIM).
What is more mind bugging is that fact that such a crime can happen right at a police station at Falaba Road. It begs a question that if the police station is not safe in Port Loko then where or who is safe in that township?
As Board Chairman of the institution, I am calling on the Police to speedily investigate and bring any all those who plan and execute this unthinkable wickedness including the very police who were in duty to book. This school Bus was bought through the hard work and connections of Madam Neneh which no politician has ever bought a school bus in Port Loko privately.
It worth noting that the political affinity of Madam Neneh's husband or any member of the school is separate from the school therefor burning a school bus meant for orphan kids shows how contagious some of our fellow citizens can be, such act has no place in our society.
_Signed: Edmond Abu Jr. CEO_
_Board Chairman Amazonian Initiative Movement (AIM)_"