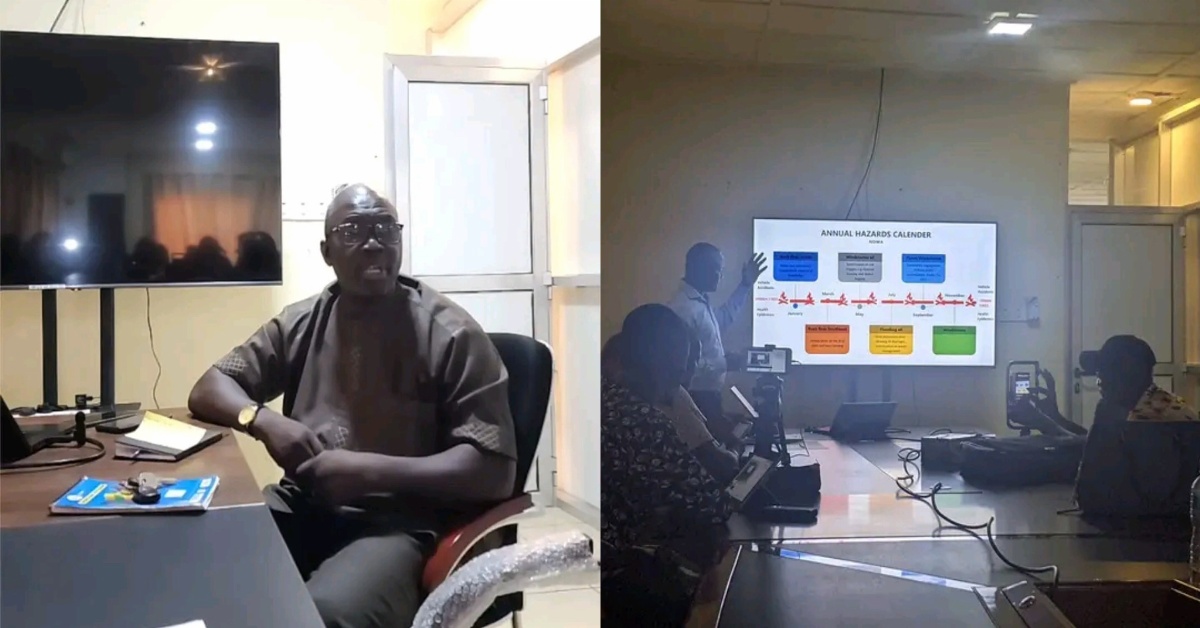 NDMA Embarks on Public Education on Risk Reduction, Prevention And Management of Disaster
The National Disaster Management Agency (NDMA) of Sierra Leone has embarked on a nationwide sensitization on disaster management issues. The campaign mainly centered around the risk reduction and prevention of disaster, especially in disaster prone communities in Freetown and other areas across the country.
Established in November 2020 under the Office of the President, NDMA is tasked with the mandate to manage disasters and emergencies in the country.
The Director General of NDMA, Lieutenant Retired Brima Sesay informed bloggers and journalists that the Agency has engaged hard-to-reach places across the country, including Mongor in the Falaba District, and many other areas, about disaster management. This was disclosed during an engagement with journalists and bloggers at the Agency's head office in Aberdeen on Wednesday.
He furthered that NDMA has intervened and responded to disaster crises like fire disasters, flooding, mudslides, etc, since it was established.
Journalists and bloggers were orientated on issues around disaster management, including hazards, risk, mitigation/prevention and intervention.
Speaking to the audience, the Communications Director of NDMA, Mohamed Elba mentioned that there are more than 70 disaster prone communities in the Western Area alone, adding that his institution is working assiduously with partners and local authorities to prevent and mitigate the recurrence of disasters in the country. He said they have engaged other partners and local authorities in the campaign – "NDMA has continuously engaged government and non-governmental institutions, Local Councils and authorities, community groups and other partners on risk reduction, disaster prevention, hazard and early warning alerts, etc."