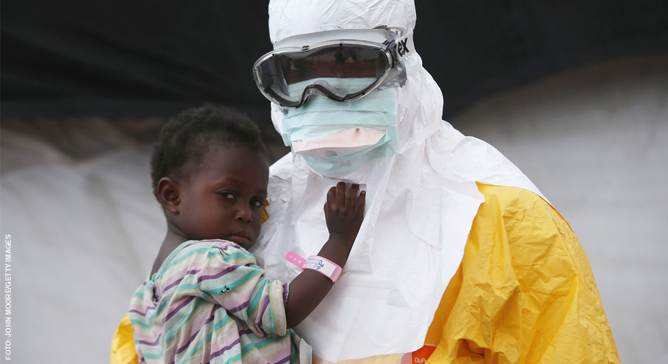 NERC Says Ebola is Still A Threat in Sierra Leone
The Head of Media in the National Ebola Response Centre (NERC) Sidi Yahya Tunis has warned all Sierra Leoneans against complacency, adding that even though part of the State of Public Health Emergency has been relaxed the Ebola virus was still a threat.
Mr. Tunis informed that the people of Mabesseneh in the Tonkolili District would complete their quarantine period in a couple of days which was as a result of Ebola patient who escaped from Freetown after the inhabitants in that part of the country have gone over and above the number of the official days without any trace of Ebola.
He said although the country has not yet been declared Ebola free, Tonkolili District had been without incidence for over 100 days before the discovery of a new case three weeks ago.

According to the Head of Media at NERC, Western Area Magazine Wharf to be specific still remains a hot spot, adding that there are a total of five patients nationwide; two from Tonkolili are admitted in Makeni hospital while three are in the 34 Military hospital in Freetown.
Mr. Tunis said that Kambia District have recorded 33 days and Port Loko District 29 days without suspected cases of Ebola and advised the general public to take note that the restrictions were only relaxed on public gathering, sporting activities including cinemas who should provide hand washing chlorine and the use of clinical thermometers, Markets and bike riders whose time has been extended to 12: mid night while restriction on vehicles carrying passengers, treatment on patients, washing and burying of corpses remain the same until further notice.