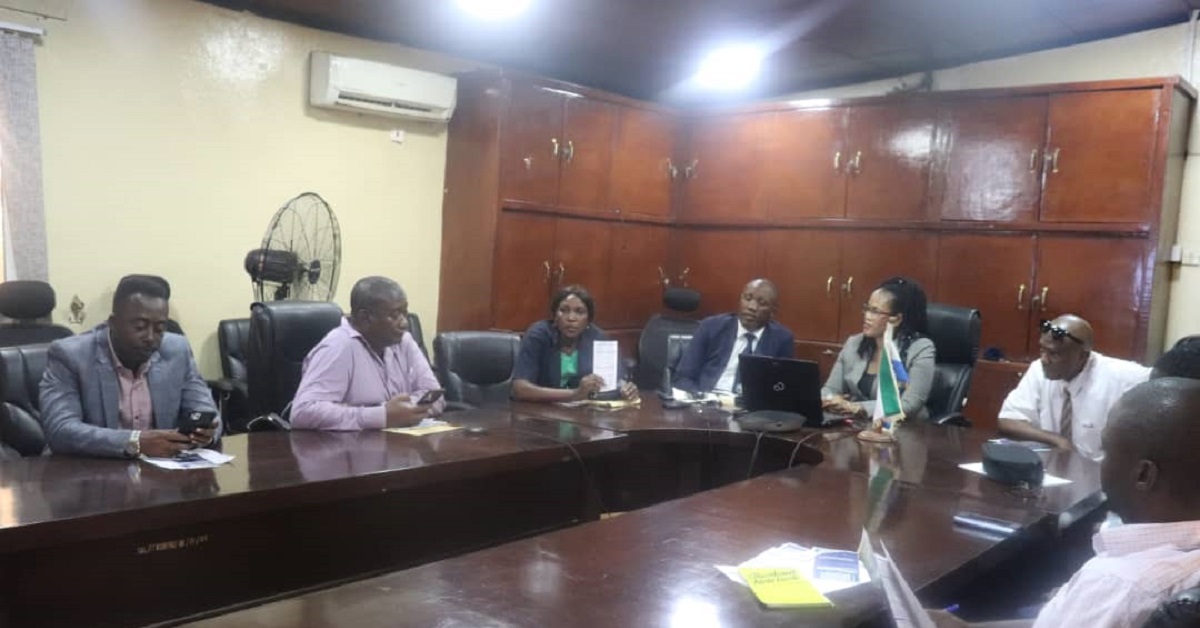 NIC Engages SALWACO
On a bid to present the National Insurance Policies to all ministries, departments and agencies for adherence, National Insurance Company (NIC) Limited has on Tuesday 24th January, 2023 presented to the Sierra Leone Water Company (SALWACO) the government owned National Insurance Policies.
Ehila Noah, the Public Relations and Assistant Manager of NIC, said, the Company's policies covered various insurances ranging from fire and special perils insurance, Burglary insurance, workmen compensation, engineering insurance, contractors, all risks, and fidelity guarantee among others.
She furthered that, the NIC Compulsory Act of 2016 was aligned with the Insurance Policies respectively.
Mr. Denis Macavoray,  the Southern Regional Manager, thanked NIC for the wonderful presentation and that he will inform management accordingly for further response on the said matter to NIC.
The presentation ceremony that was hosted at the Company's boardroom brought together the Regional Manager of SALWACO South together with other staff of the company and staff of NIC.