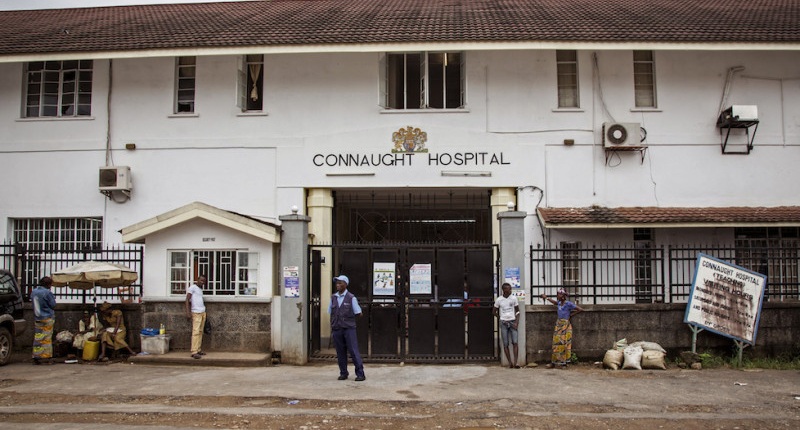 Nurses in Trouble at Connaught Hospital
The Care Manager of Connaught Hospital, Mustapha Kabba has said in Freetown that the management has put measures in place to ensure effective service delivery at the Hospital.
We have few incidences of nurses who were not on call during our on-the-spot monitoring exercises. Their names have been forwarded to the Human Resources Officer in the Ministry of Health and Sanitation. We have a list of staff who have recently received their query letters. The Hospital management has issue strong query letters to them after several warnings", Dr Kabba said while updating the general public on the measures they have put in place to ensure effective and efficient service delivery in the Hospital.  He said the Laboratory Unit has been equipped and that all tests are being done there. He emphasized that there is no need to send patient out of the hospital to do lab test.
According to New Vision Newspaper, Dr. Kabba pointed out that the hospital administration has decentralized its operations by establishment various committee.
"If any health worker is found wanting the Disciplinary Committee will sit on the matter based on the evidence produced against the official. The Committee is meant to curtail the bad attitude of health workers and improve service delivery," Dr Kabba said.
He said Connaught Hospital has 15 Consultant Doctors, 10 Specialists Doctors, twenty Medical Officers, fifty House Officers and 404 nursing staff. Several warnings and sensitizations have been done to staff to improve on service delivery and be professional in their work.