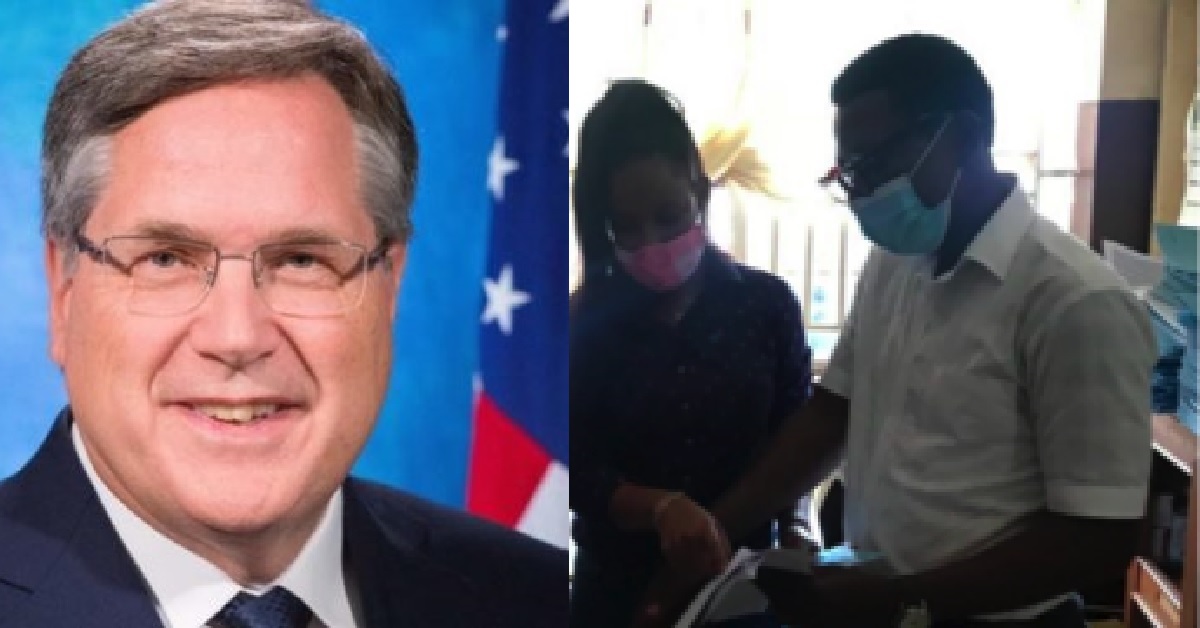 83,000 People Tests Positive For HIV in Sierra Leone
In a press release issued out yesterday by the United States Embassy, that Sierra Leone has an estimated 83,000 people living with HIV. It furthered that only about half of those infected are aware of their status, and those who do not know their status pose a high risk of transmission to others."
According to Awoko Newspaper, the release also noted that there are an estimated 240,000 members of high-risk populations who are at increased risk of getting HIV, and if they have HIV, they are at high risk of transmitting it to others.
In this light the U.S. President's Emergency Plan for AIDS Relief (PEPFAR), will nearly double its investment in Sierra Leone for 2022, from $5 million to approximately $9 million U.S. dollars.
"In support of this program, representatives from the Health Resources and Services Administration, an Agency within the United States Department of Health and Human Services, visited Sierra Leone from October 18-28, 2021, to meet with stakeholders and provide oversight of the newly expanded PEPFAR program. PEPFAR is an initiative funded by the U.S. government to combat the global HIV/AIDS epidemic."
According to the release, it is the largest commitment by any nation to address a single disease in history, saving over 20 million lives and preventing millions of HIV infections in more than 50 countries. PEPFAR, together with the Global Fund to Fight AIDS, Tuberculosis and Malaria, work to support a coordinated national response led by the Government of Sierra Leone.
In Sierra Leone, the United States has been supporting the national HIV response for many years. Beginning on October 1, 2020, the United States designated Sierra Leone an official PEPFAR country, and over the last year, nearly 50,000 Sierra Leoneans benefited from PEPFAR programs. It noted that over 1,200 HIV- commercial sex workers have been enrolled in preventative treatment programs through PEPFAR, thus reducing their risk of infection to almost zero despite high-risk behaviors.
The release also established that the increased investment for 2022 will aim to test an additional 36,000 individuals, treat as many as 32,000 individuals living with HIV/AIDS, and provide pre-exposure preventative treatment to an additional 4,000 clients. Additionally, PEPFAR will expand to new communities in Sierra Leone this coming year to understand their HIV risks and how to reach them with services. PEPFAR has also awarded a 3-year grant to the Network of HIV Positives in Sierra Leone (NETHIPS) to expand community-led monitoring of HIV services and to advocate for improved quality of services and to confront issues such as stigma and discrimination. MJB/29/10/2021