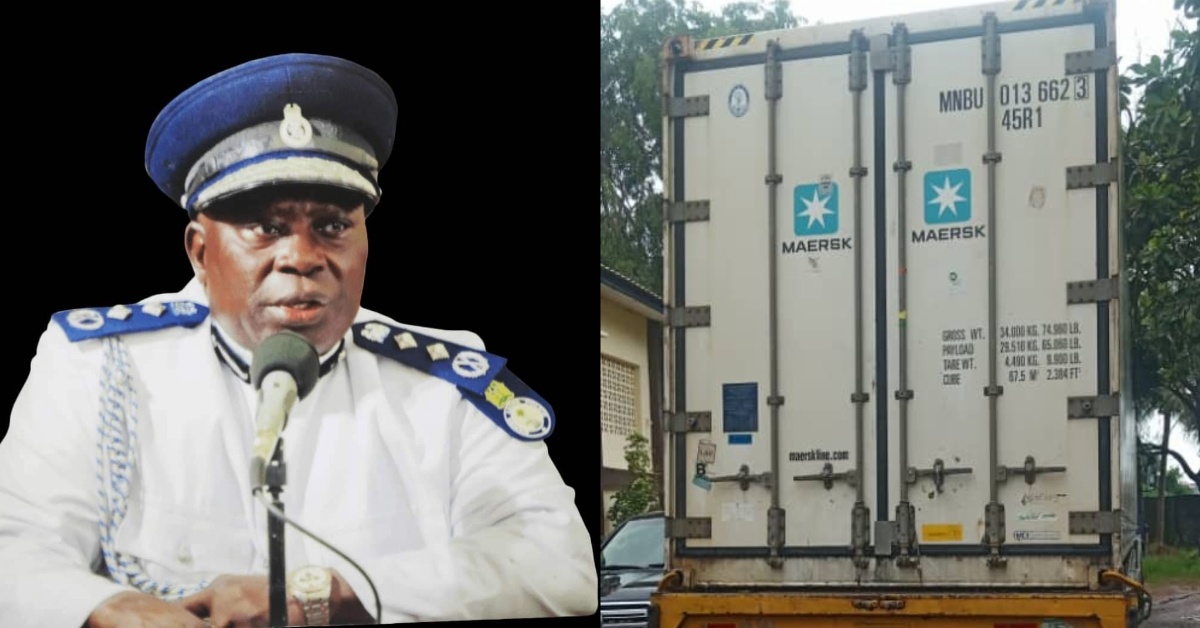 Sierra Leone Police Opens Suspicious Container, Discover Chicken Cartons
Sierra Leone Police (SLP) have today opened the suspected 40 ft. Container and found in it un-stashed of frozen chicken and frozen sausages, with no arms, or drugs uncovered, as previously reported.
Yesterday evening SLP requested the Commissioner of the National Revenue Authority (NRA) to hand over the said container to them for examination.
According to the Police, the request was made acting upon an intelligence of suspected arms and ammunition and other contraband goods in the 40 ft. container.
The Police further informed that the said container will be opened today, Monday 25th July 2022 at 10 am.
Female Politicians and Newspaper owner, Sylvia Blyden reports on social media that, there is no shipping seal on the container, noting that Only a BRAND NEW shiny padlock was hanging there.
"This means someone had previously opened the container along the journey between Brazil and Kingtom where it currently is located. Going by the shiny condition of the padlock, it must have been recently placed there. Meaning container was most likely tampered with already right here inside Sierra Leone and not on the sea journey," she stated.
On a latter post, Blyden revealed that the container has been un-stashed of frozen chicken and frozen sausages and no arms or ammunition were uncovered.
"No other contraband seen as yet but since it is padlock we met hanging at the doors. Only God knows who removed the shipping seal and hung a padlock there," she stated.
Watch Video of the opening of the suspicious container shared on social media below: