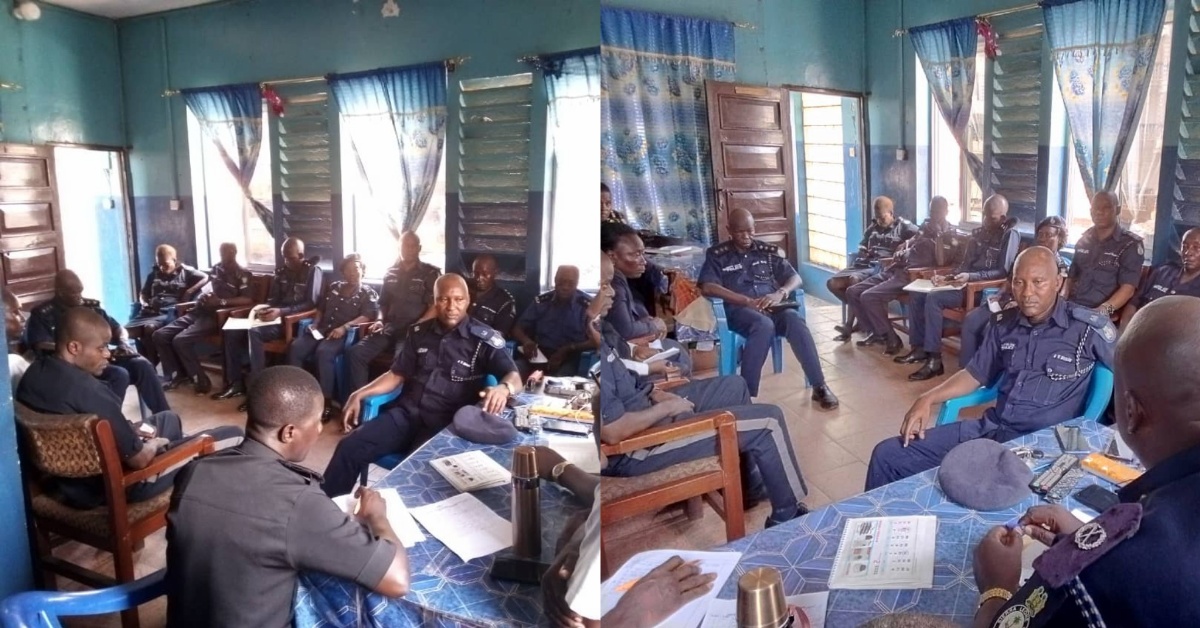 LUC Harbour Police Division Warns Commanders Ahead of June Elections
The Local Unit Commander of the Harbour Police Division has on Monday 6th March 2023, spoken to the various commanders of the Harbour Division about the IGP's dissatisfaction with the way and manner some commanders run their office with levity.
He also said commanders are expected to maintain the August 8, 9, and 10th security stance as the multi-tier electioneering process is fast approaching.
He further stated that it is expected of every commander to post and monitor personnel on regular beat patrols with more emphasis on foot patrols to prevent crime and increase police visibility in the community.
He added that MAC-P will soon be invoked for joint military and police patrols, especially at night.
He also added that the IGP's zero-tolerance on drug abuse is on high alert, and for personnel to be aware of the on-the-spot-check machine to determine the narcotic level of any personnel.
The LUC warned all commanders to put their shoulders to the wheel or risk being replaced.
"It is no longer business as usual, and personnel must be ready to earn their salaries by being committed to the job," he concluded.