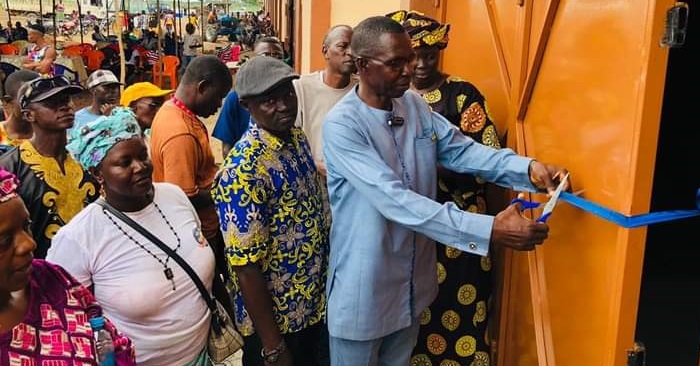 Popular Sierra Leonean Pastor Commissions Milling House
---
Popular Sierra Leonean Pastor Francis A. M. Mambu of the Faith Healing Bible Church has commissioned an equipped Milling House.
Mambu commissioned a Rice Milling House, Rice Milling Machine & De Stoner Machine during an event held at the Church's Project Farm Site at Yainkassa Village, Makari Chiefdom, in the Bombali District.
Mambu said the commissioning is a clear manifestation that they are passionate about helping the agricultural sector in the country with a facelift.
He added that the equipped facility will not only serve the surrounding communities where the farm is located but the whole country.
The creation of the Milling House has created jobs for many residents in the community and surrounding villages.
The mill before its commission had produced 500 acres of farm rice last year which provided huge opportunities to invest in the production, processing, and marketing of domestically produced rice in the country.
The various farms serve as great supports to residents with over 450 households and help, mostly women farmers, boost agriculture in the country. 
The Church is also involved in a microcredit scheme that provides cash for six (6) villages namely Gbomsamba, Royeama, WorehYeama, Yainkassa, Royanka, and Maronkoh in Northern Sierra Leone.