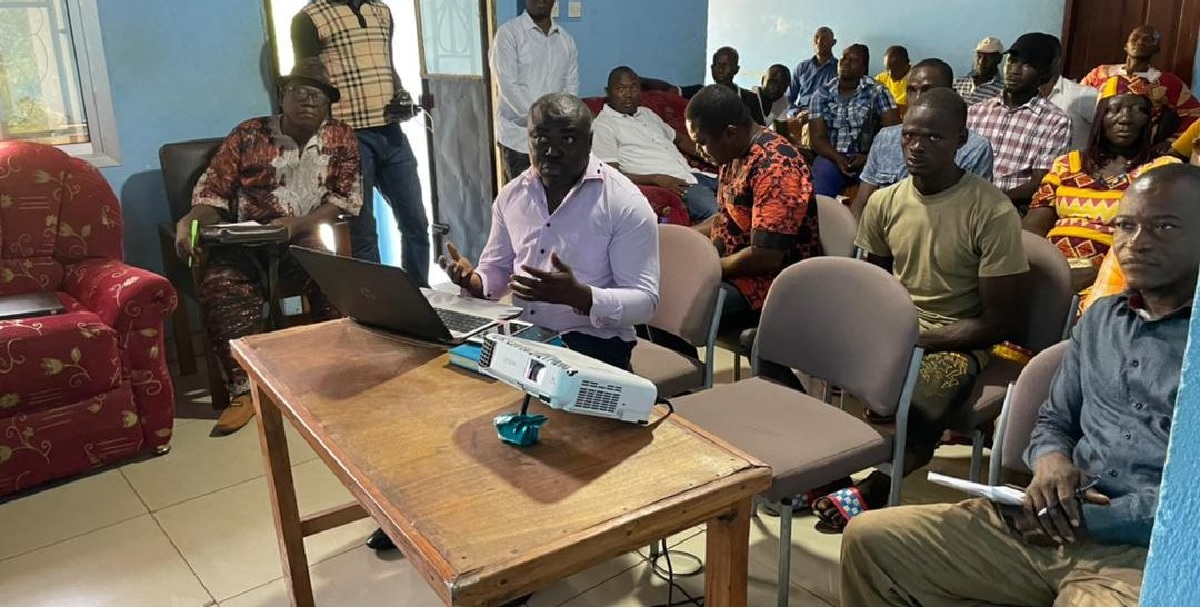 Portloko District Council Validates Twin Reports on Sanitation And Waste Management
The Port Loko City Council  has validated twin reports on Water Access, Sanitation and Hygiene (WASH) and Identification and Engagement of Small and Medium Enterprises (SMEs) on waste collection.
The validation exercise attracted an array of stakeholders including: Regent Chiefs, Deputy Mayor of Port Loko City Council, District Statistician, District Medical Officer, Project Works Engineer attached to Project Management Unit, Environmental and Social Officer, representatives from SALWACO, Inter Aide and Core Staff.
The twin reports validated are among the key activities under the European Union funded project to Port Loko City Council which will lay firm foundation for rehabilitation or construction of WASH facilities in Schools, PHUs and Communities and the establishment of functional waste collection groups in form of SMEs.
The Deputy Mayor, Councilor Zacharia Bangura who represented the Mayor, gave brief background of the project and encouraged stakeholders present to do justice to the two reports. Meanwhile, one of the key experts from Agro-Geo service Limited Sierra Leone; Dr. Lamin Mansaray gave chronicle of the reports through PowerPoint presentation.
Dr. Mansaray systematically catalogued their findings which captured the actual WASH and Solid Waste situation across the city. Stakeholders present zoomed in the attention of the consultant on key areas such as segregation of the data to picturize the WASH situation for each ward, making use of other studies for the desk review and many more.
In his summing up statement, the Project Coordinator, Joseph Sammoh implored the consultant to factor in the relevant concerns raised by members. The validation exercise ended with a promise made by the consultant to include some of the concerns made by participants before submitting the final reports.