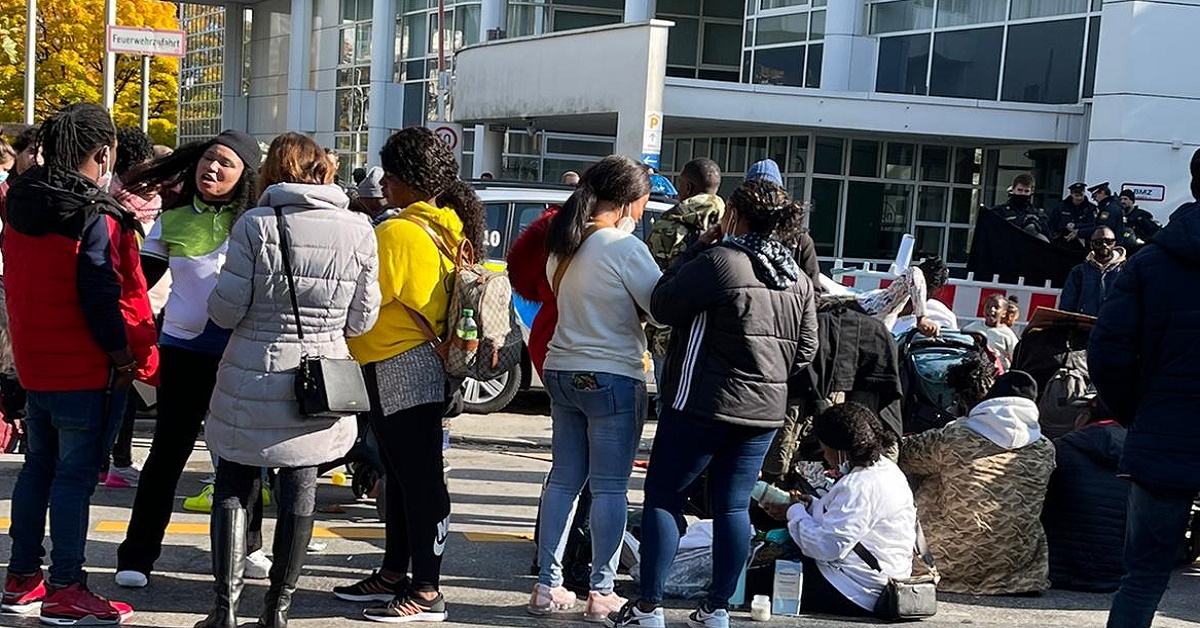 Protest Rocks Germany as Sierra Leoneans kick Against Deportation
Sierra Leoneans in Germany are currently out in the streets of Germany in large number, peacefully protesting against their deportation to their home country Sierra Leone. They are asking for the stop of deportation as they work along the streets with their banners and protests signs.
According to a German sierra Leonean, they are meeting with the consulates representing sierra Leone in Germany  to put their case forward and plead with the government of Germany.
This demonstration comes as a result of the plans of the government of Germany to deport them back to their country because most of them migrated there using illegal means. The German sierra Leoneans tried all they could to seek asylum from the government but were rejected by the German government.
looking at the sufferings and hardships in their home country, they don't want to come back and start all over again, when they had gone through a lot to reach were they are in Germany. as it, most of them are already traumatized thinking of the fact that they will be going back to suffer with their families who rely so much on them for survival.