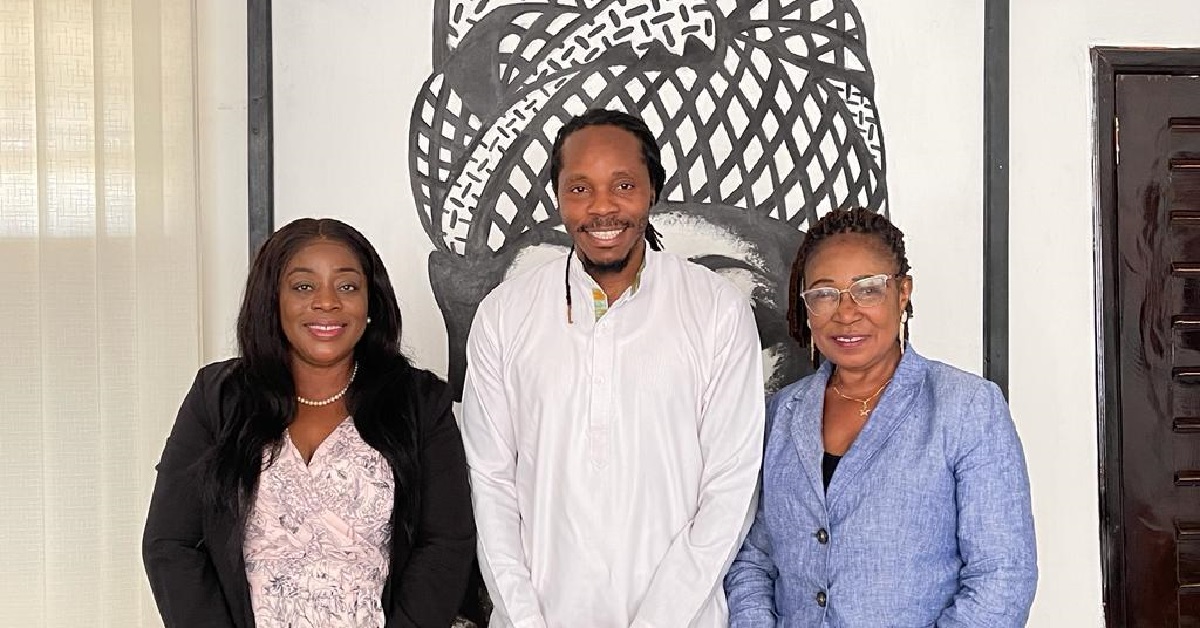 Education Minister, David Moinina Sengeh Reveals Women Leadership as the Backbone of His Ministry's Success
As  today marks international womens day, education Minister, David Moinina Sengeh has reveals to the public that their success at the Ministry of Basic and Senior Secondary Education is purely because they have more women at the highest levels of leadership and management.
He Justifies this is why their policies are full of empathy, their consultations inclusive, and their solutions are people oriented.
The two deputy ministers, Mdm Emily Gogra and Mdm Mamusu Massaquio, are both female leaders with deep education backgrounds with rural, urban, and international experiences in school management and curriculum development.
He reveals that their Chief Education Officer has decades of experience in curriculum development and teacher training all over the world. She drives all their policies and research. At the heart of all their curriculum reform is Dr Yatta Kanu, who is one of the most principled people he knows and also most methodological. The both read ALL documents sent to them.
The Minister pointed out that the Director of Policy and Planning Mdm Adama Momoh is the engine behind their policy reform,  data revolution, and capacity building. She often serves as their SDG focal point, in charge of budget and financing, and more.
The Director of School Quality Assurance Monitoring and Resource in charge of all things in the districts and schools is Mdm Frances Kamara. He describes Frances is a silent machine – more like an electric car. She gets things done with little noise.
Our welfare at the Ministry is taken care of by our Human Resource office led by Mdm Bernadette Amara. She has rekindled the sense of family that currently drives our delivery. Recently, she has expanded that scope to include her outreach to schools.
Then there's Mdm Aminata Sannoh- the Deputy Secretary. She manages a battalion of female Secretaries and Admin staff who record minutes and output them in a matter of days and also provide support in expanded ways across the Ministry.
The head of Adult and Non-formal Education Dr Musa has continued expanding adult literacy with little or no budget. Her soul is as gentle as the work she does.
The head of Early Childhood Education Mdm Melody Martin is either always on the road visiting a classroom or supervising a new ECD building. She's transformed ECD Education into a force for good in this country in 4 years.
There's the head of Gender Unit and Guidance Counselling Mdm Ann Konneh, who also with little budget continues to advocate for counselling and girls' welfare.
Home Economics is powered by Mdm Mariatu Koroma. She leads the canteen in the office and continues to advocate for and support the development of Home Economics centers all of the country.
Mdm Salimatu Koroma, who is the Deputy Director of Formal Education, is one of the transformational tornados in the ministry. She has revamped all school boards and supported Prince of Wales JSS as Acting Principal all while driving new programs in her department.
Dr Josephine Ladipo heads the Basic Education Commission- turning a pretty quiet and under-resourced entity into a vehicle for driving equitable access to education.
My head of delivery and executive assistant Mdm Grace Kargobai and my secretary, Mdm Umu Kamara, make the work light not just for me but everyone else in the Ministry.
This is not an exhaustive list. In fact, a major reason for the transformation happening in teacher management is because the Council of Principals and the National Council of Head Teachers have very solid women driving them. We still need many many more women in the classroom and at the table, but we are heading in the right direction. Any woman wanting to pursue STEAM or Education courses at the university has a full scholarship from the government.
"If you are a woman doing STEM in Sierra Leone, you are guaranteed 17 yrs of tuition public education, thanks to President Bio." he said
The Minister beleives that is why MBSSE won the first Presidential Best Ministry Award? They are powered and led by women.
"Happy International Women's Day. From our experience, one way to #BreakTheBias is to employ and enable women as leaders within your organisation! I surely am a better person because of the calibre of women around me. Thank you!" the minister concluded.