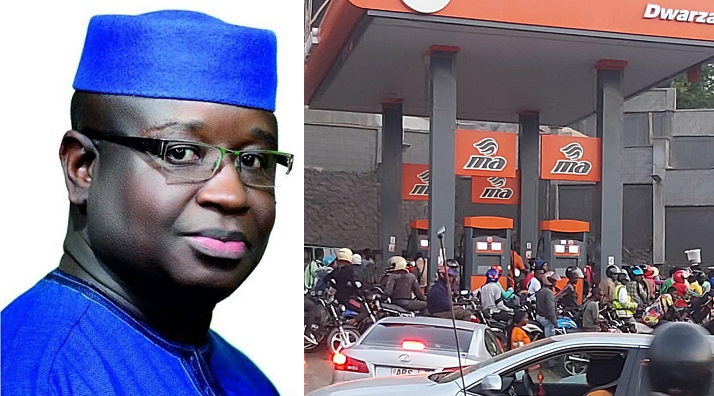 BREAKING: Sierra Leone Government to Increase Fuel Price to Le15,000 Per Litre
The Government of Sierra Leone is to increase the pump price of fuel to Le 15,000 per liter, an industry source has just told Umaru Fofona.
It comes after days of a scarcity of the product characterized by the unavailability or long queues.
This will bring to 50% the increase from less than three weeks ago, when the government announced that the price for one litre of petrol has been increased from Le10,000 to Le12,000.
According to reports fuel is Increasing due to the incremented of fuel barrels in the world market and the conflict between Russia and Ukraine.
However, the Petroleum Regulatory Agency (PRA) few days ago issued a press release stating that there is enough fuel in the country and the price remain unchanged.
With the constant hike in prices of fuel, there will be a massive rise in prices of other key commodities as well, and this can add to the hardship and suffering citizens are already battling with.
Transport fares are doubled and the routes shortened while those who cannot afford the new prices had to trek to and fro their places of work or business on a daily basis.