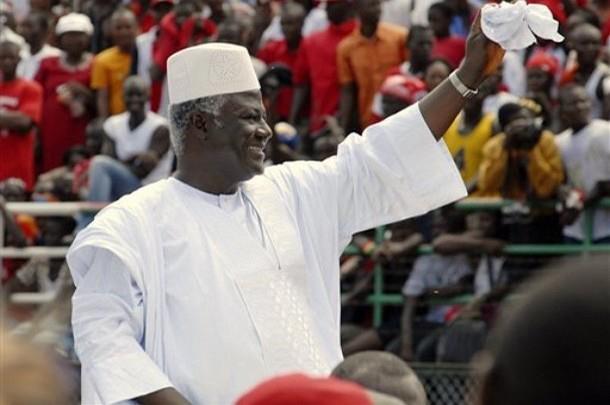 BREAKING: Sierra Leone is Now The Most Corrupt Country in Africa
Africa is blessed with natural resources like gold, oil, diamonds, cobalt, iron, copper, uranium, silver, bauxite, cocoa beans and petroleum.
Unfortunately the standard of living of many people in the continent is deplorable. This is largely due to corrupt governments ruling many countries in the African continent.
Transparency International has been publishing the corruption perceptions index (CPI) since the turn of the new millennium. If a country has a CPI of 100 it is very clean. If the score is 0, then the country is highly corrupt.
In 2014, Sierra Leone was ranked 24th most corrupt country in Africa.
However, Transparency International (TI) just released the Global Corruption Barometer 2015, which ranks countries according to perception of corruption levels. In this year's report TI surveyed people in 54 African countries.
Among all the countries whose citizens were polled, Sierra Leone has the highest percentage of respondents (84%) who said they had paid a bribe in order to get government services.
This places the Diamond-rich country in Spot 1 as the most corrupt country in the Continent.
79% of the respondents consider the police as corrupt, while 74% consider the judiciary as corrupt.
HowAfrica reported that Richard Konteh, President Ernest Bai Koroma's former chief of staff, once dismissed corruption allegations report in Sierra Leone saying TI misunderstands Sierra Leone's cultural practice of giving chiefs kola in appreciation for their services.
This 2011 investigation by Al Jazeera shows alleged collusion of top government officials in corrupt and illegal export of natural resources like timber.
Other countries in the list include:
10. Uganda
9. Equatorial Guinea
8. Angola
7. Cameroon
6. Mozambique
5. Zimbabwe
4. Libya
3. Kenya
2. Liberia
1. Sierra Leone