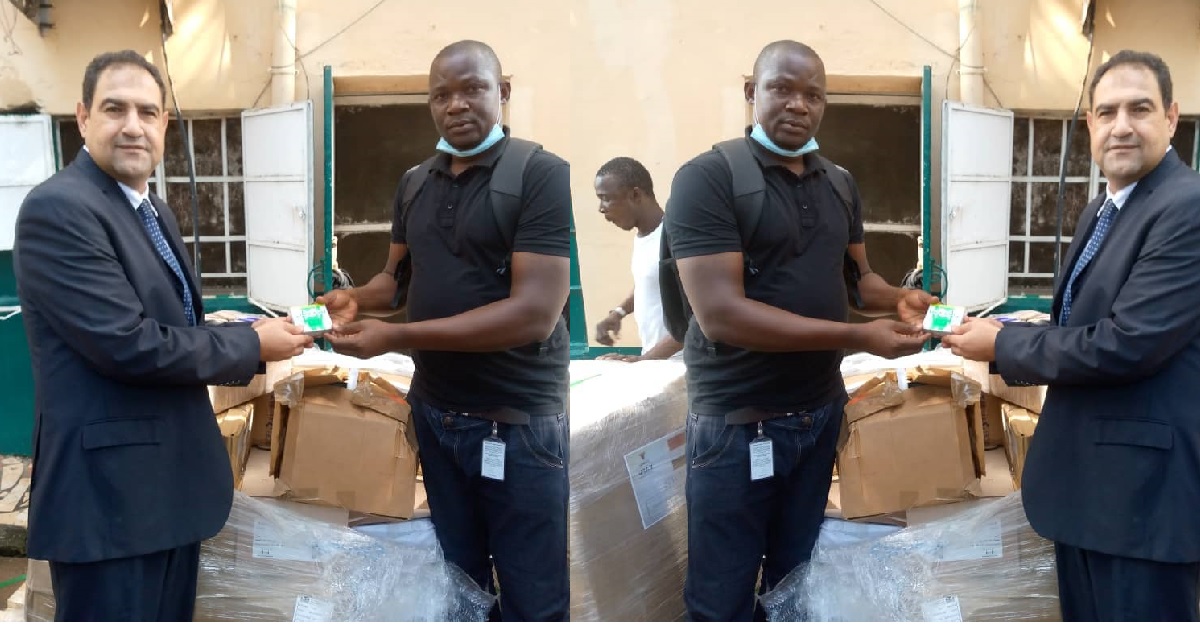 Sierra Leone Takes Delivery of Medical Consignments Worth $25,000 From Egypt
Sierra Leone, Freetown: The Egyptian Government through its Embassy in Sierra Leone has presented an emergency medical consignment worth over $25,000 USD to the Ministry of Health and Sanitation at their Wilkinson Road office in Freetown.
Presenting the items, the Counsellor of the Egyptian Embassy in Sierra Leone, Haitham Hosni said the essence of such a donation is to enhance the medical system in the country, based on the long standing relationship between Sierra Leone and Egypt.
He noted that this is the second medical consignment they are giving out to the country, as the first was done in September 2020, with the third batch in the pipeline. Amongst the consignment are antibiotics, medical equipment, and a host of other pharmaceutical drugs that will aid in the fight against coronavirus.
"This is an initiative from our Minister of Foreign Affairs Sameh Shoukry during his meeting with the Minister of Foreign Affairs of Sierra Leone Professor David Francis in a meeting on the 24th August 2021, where they had discussions about the medical field."
The Counsellor said it was agreed upon that such support was highly needed in the medical field, noting that such gesture is bound to continue between the two sister countries.
Part of the medical support also, are plans to establish a permanent Egyptian medical Centre in the country, which will help boost the country's health sector immensely. "We are trying to support the government with the needs of the Sierra Leonean people," especially in critical areas like surgeries and a host of other treatments, with the cheapest possible cost.
In relation to vaccines he said, there is an Egyptian Company which is a global centre for producing vaccines that has established partnership internationally to meet the needs of the Egyptian market and also to provide vaccines for the African Continent.
He said they will be helping out with vaccines, as Sierra Leone will not be an exception, mainly targeting the local market and the African countries as a whole.
"It is our responsibility; we do it within our frame work and historical relationship between Egypt and Sierra Leone," adding that it is the responsibility of their embassy in Freetown as well to operate with the Government of Sierra Leone to look at the priority areas of the government and see how they would help the government in achieving those goals.
Receiving the items on behalf of the Ministry of Health and Sanitation, the Central Logistics Officer attached to the Medical Store Andrew Kainessie thanked the Egyptian Government for such a laudable gesture. He assured the Embassy that the consignments will be used for its intended purpose.