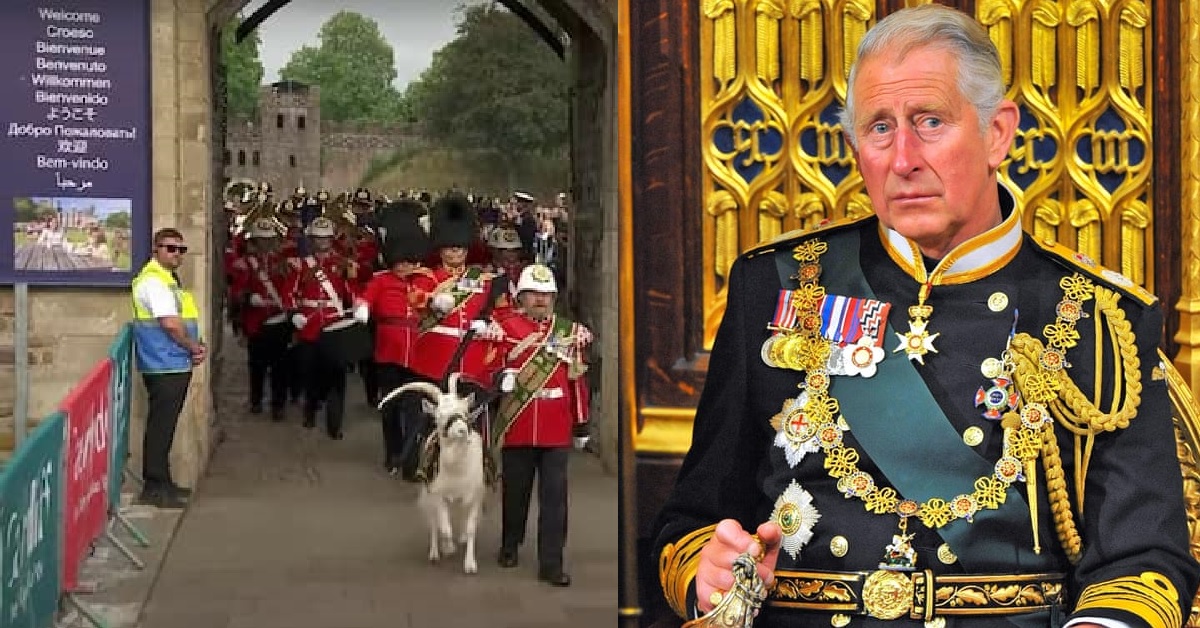 Sierra Leonean React to The Coronation of Prince Charles as King of England
Charles was officially proclaimed King on the Saturday following the Queen's death. This event took place at St James's Palace in London, in front of a ceremonial body known as the Accession Council. Following to this coronation, a Sierra Leonean named Abubakarr Sahid Tarawallie has reacted over the traditions and culture of British amidst this 21st century.
On a photo that went viral with British troops carrying a white ram (intended for sacrifice) for the crowning and declaration of Prince Charles as King of England, it was recognized that this is their ancient tradition and culture.
With regards to religious preachings, Abubakarr Sahid Tarawallie saw the tradition and culture in an other angle and disclosed that, this among other reasons were the contributing factors to Africans and precisely Sierra Leoneans downfall and henceforth should respect their culture and traditions.
"These are the same people that brought you the 'church' and told you that your ways were evil. They deceived you to abandon your ancient ways, only for them to hold unto their own." is among reactions from the public.
According to Abubakarr, if our colonial masters, as they called them, are performing sacrifices before crowning their King in this 21st century, why must we (Sierra Leoneans) abandon ours.
Abubakarr continued that, if it were in Sierra Leone that such coronation had taken place for our President and Paramount Chiefs, the so called men of God would have condemned the process and consider the process evil and barbaric.
With dismay and mixed feelings, Abubakarr took to his Facebook handle and expressed his opinion in krio:
"This is the reason we Africans precisely we Sierra Leoneans should respect our culture and traditions.
The British performed sacrifice before crowning and declaring Prince Charles as the King of England.
On this 21st century as we normally say but British never abandoned their ancient tradition and culture in the name of civilization
If na bin Salone dis happen lek wae den dae gee power to president or paramount chief, we so called hypocrite pastors and imans fr don tot den books and condemned d act.
Den white man dem na big scam den bin scam we wit dis religion biznes."