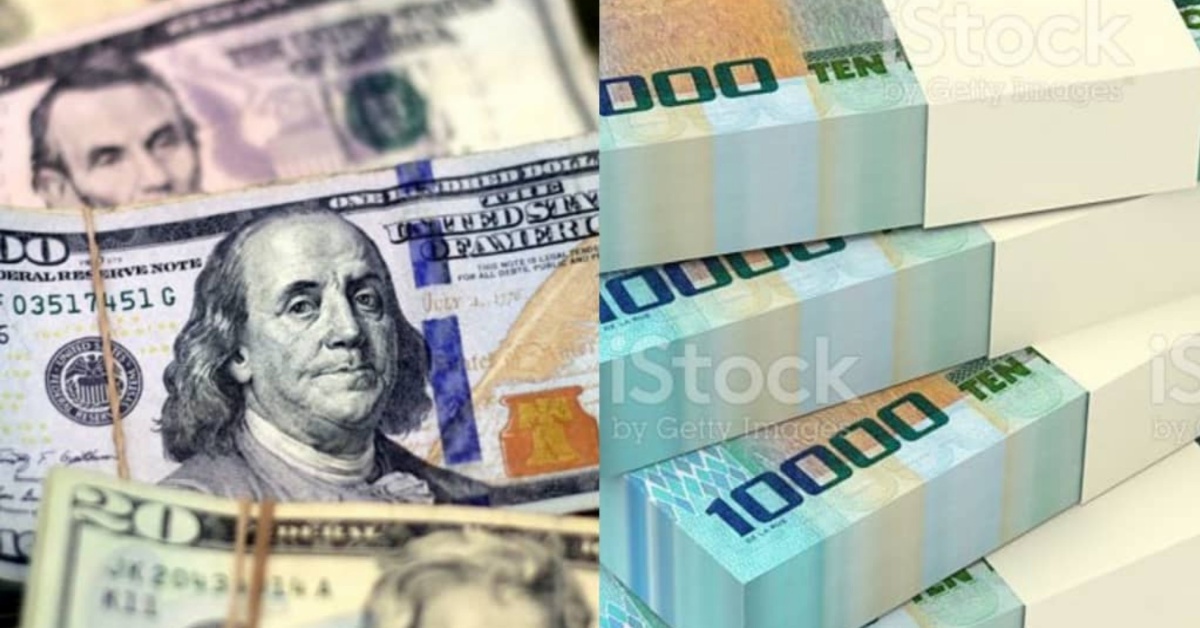 Sierra Leoneans Bemoan as $100 Dollar Goes to NLE1.600
The exchange of Leones to US Dollar rate has aversely increased in Sierra Leone as One hundred US dollar ($100) is now one million six hundred thousand old Leones (1,600,000) and (NLE 1,600), causing economic hardship and has worried businesses people in Sierra Leone.
Sahid Salim Kamara a business man from Goderich Street, Freetown expressed that the increase of the US dollar exchange to Leones rate is currently affecting their businesses and that the US dollar exchange rate is increasing every day.
Mr. Kamara explained that they are now buying one hundred United State Dollar ($100) at the cost of one million six hundred thousand old Leones (1600,000) (NLE1600).
He explained that because one hundred dollar ($100) has cost them at the rate of one Million six hundred thousand old Leones (Le1600,000) (NLE1,600) and they are selling it at the cost of nine hundred thousand (900) Fran Guinee in our neighboring country Guinea.
The increase in the dollar exchange rate started from 2020 and there is a differences of six hundred thousand old Leones (Le600,000) (NLE600) for every one hundred US dollar ($100), he said.
Mr. Kamara advised government to try hard as possible to control the increase of dollar exchange rate which is currently affecting their businesses.
Business is too hard for us as I speak, especially when government refuses to stabilized the dollar exchange rate which has hindered our business he said.
Alfred Kelley Conteh a synthetic businessman at Malama Tomas Street in Freetown intimated to this medium that as a senior businessman, he has no doubt as to why the US dollar to our Leones is on the increase,
Mr. Coteh explained that Sierra Leone exporting rate is very low that it is very difficult for investors to bring in dollars in the Country which will help to stabilized the economy,
There is not enough companies that will invest or produce more goods which the country will export and bring more dollars in Sierra Leone he said.
He continued to say that they as business people have suffered a lot especially the increase of transportation and the custom rate at the Guinea border.
He appeal to the government and the minister of trade to find ways on how they can able to stabilize the dollar exchange rate as it has disturbed their businesses.
Ramatu Kamara a trader at Guinea store in Freetown explained that she has stop travelling to Guinea for business because of the inflation of the dollar rate in Sierra Leone.
She added that the inflation of the dollar rate is currently disturbing their business operations in Sierra Leone and the neighboring countries like Guinea, Mali and Senegal.
"We change Leones to US Dollars before travelling to this countries to buy goods and bring them in Sierra Leone but the exchange of the US Dollar rate has consistently continued to rise up over the previous months she said.
Madam Ramatu call on the government of Sierra Leone to look in to this exchange rate that is currently affecting business people in the country and provide solutions to it.