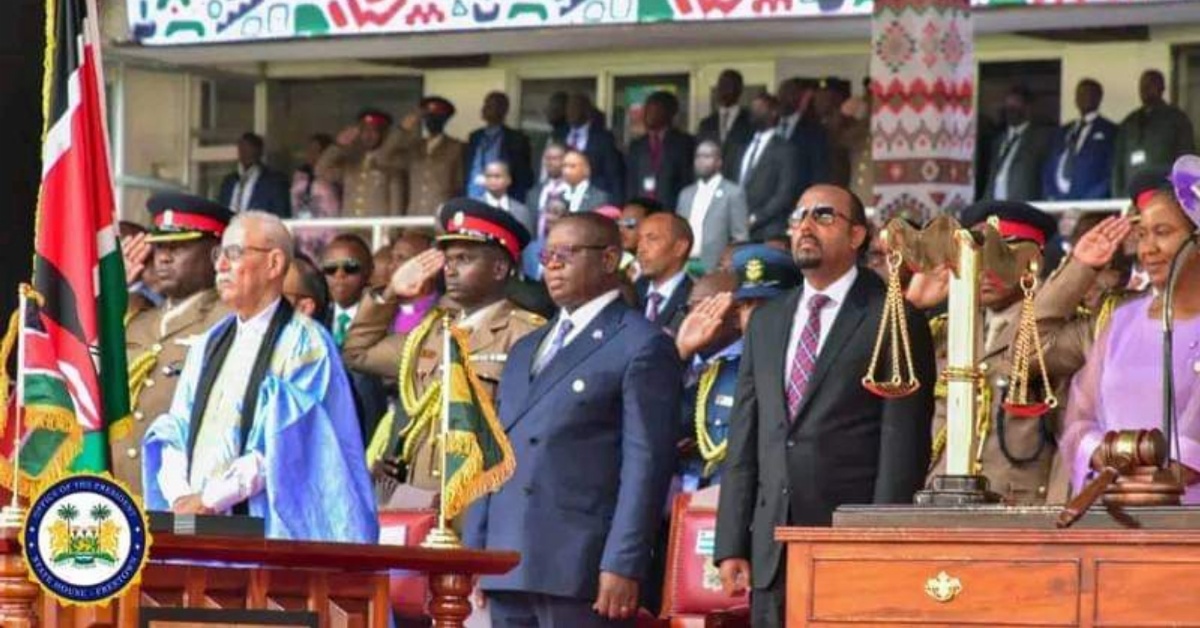 Sierra Leoneans Unhappy With How President Bio Was Treated During Kenya President Inauguration Ceremony
Some Sierra Leoneans are unhappy with the way President Julius Maada Bio was treated during Kenyan presidential inauguration on Tuesday, in which William Ruto took the oath of office as the country's fifth Head of State.
Before President Ruto made his inaugural speech, he recognised Heads of State who had attended the ceremony. Although President Bio was among them, he was not acknowledged.
Ruto later made an apology, which to Sierra Leoneans was only an attempt at damage control, because even then, he could not pronounce the full name of President Bio correctly.
This sparked outrage on social media in Sierra Leone, by both government supporters and opposition supporters.
Many Sierra Leoneans were angered by what they saw as ill-treatment of President Julius Maada Bio by the organisers of the inauguration ceremony.
"The new Kenya President did not help matters when he tried to rectify the snob. He should have apologized that he did not name one of his invited guests. Saying that he has just been told that President Bio was present was very disrespectful to our president and our country. He said it as if he did not know that President Bio was invited," Reverend Kabs Kanu, Editor of Cocorioko commented.
Vickie Remoe, publisher, blames the Kenyan President for this presidential embarrassment. Writing on her Twitter feed, she said: "I hope a strongly worded memo will be sent from our Ministry of Foreign Affairs to Kenya's cuz you don't treat a Head of State like that. Whether you like PresidentBio or not he represents the people of Sierra Leone and is deserving of respect and all protocols!"
President Bio however took it all lightly as expressed in his statement shared on Twitter after the occasion.
"Today, I joined other Heads of State and Government at the inauguration ceremony of President William Ruto in Nairobi, Kenya, in demonstrating Sierra Leone's commitment to promoting Pan-Africanism and democracy. Congratulations once again, President Ruto and the people of Kenya," he tweeted.