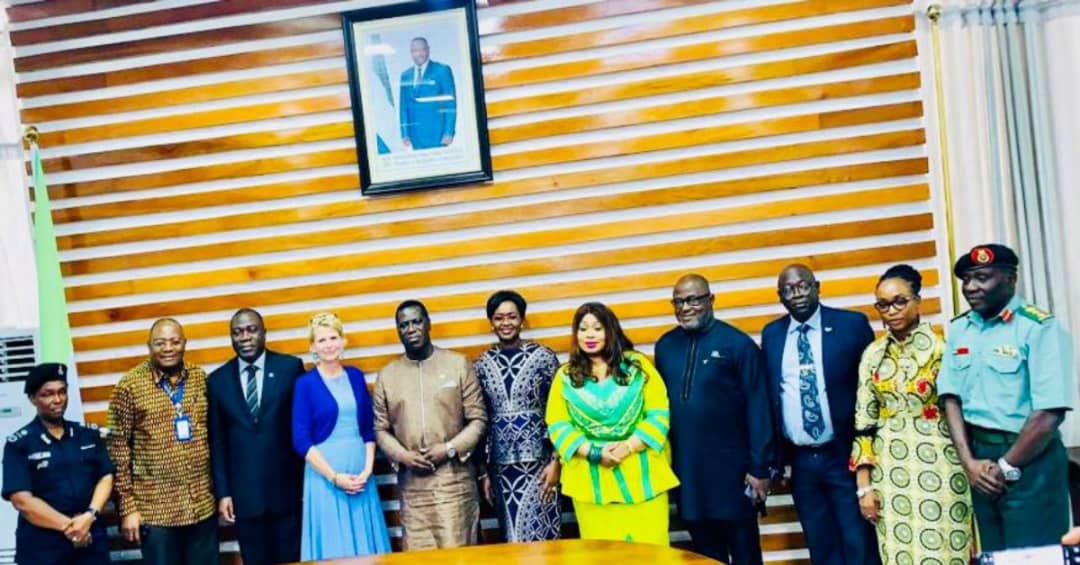 Vice Chair UN Statistical Commission Engages Statistician General on Gender Statistics
The Statistician General and Vice Chair of the UN Statistical Commission, Prof Osman Sankoh COR (Mallam O.) has taken part in a high-level round table discussion with the visiting Assistant Secretary General of the United Nations, Ms Asa Regner who also doubles as the Deputy Executive Director of UN Women.
The panel discussion was held in the conference room of the Ministry of Foreign Affairs and International Cooperation and was chaired by the Minister Prof David Francis.
Ms. Regner is on a working visit to Siera Leone alongside Ms. Oulimata Sarr, the Representative and Regional Director of UN Women for West and Central Africa.
The meeting discussed amongst other things the status of Sierra Leonean women in socioeconomic development of the country and the strides towards gender empowerment.
In his contribution, Mallam O. referred to his recent talks at the UN Commission for Population and Development on the digital divide and another at a PARIS21/UN Women conference on financing gender statistics.
"For Sierra Leone, the time is right", he said. "We have political champions and a Ministry specific for gender and children's affairs. And we have a National Statistics Office which has placed premium on digital data collection, hence its possible to disaggregate data by sex and make such data available for policy and planning processes," concluded Mallam O.
Among the high dignitaries present were: Minister of Gender and Children's Affairs, Deputy Minister of Finance II, Director of Research at MoF, DG of MoFAIC, Assistant IGP, and the UN Resident Representative.