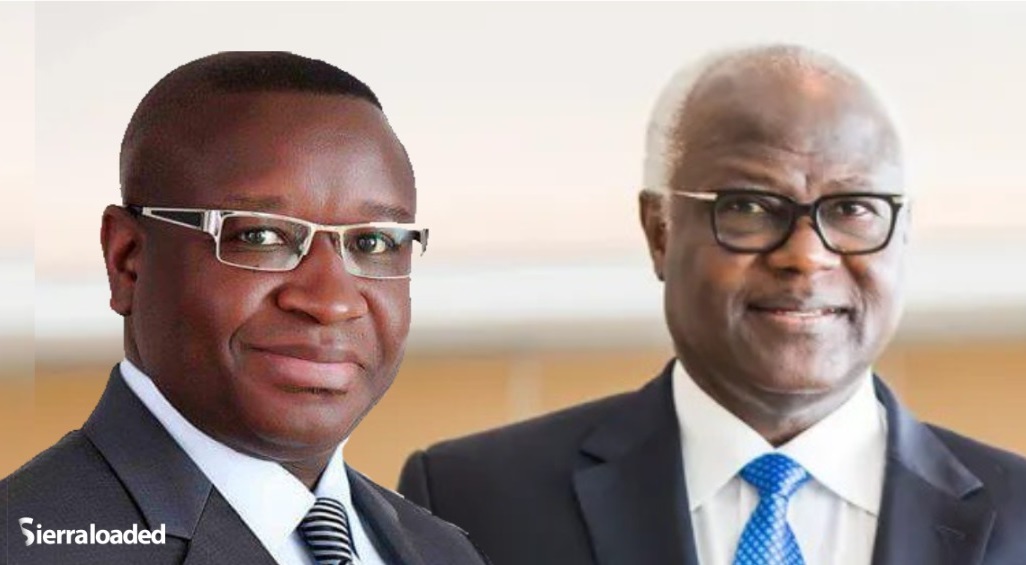 "Stop Using Propaganda to Run The Economy" – Ernest Koroma Warns President Maada Bio
The former President of Sierra Leone, Ernest Bai Koroma, has warned the SLPP government of President Julius Maada Bio that Propaganda does not run a government or the Economy.
Speaking in Makeni recently to APC Grassroots supporters, President Koroma explained that public relations propaganda does not run a government nor does propaganda run an economy.
"This government came to wipe out everything the APC party had done. They came and gave the impression that before 2018, nothing happened in the country.
They came to give the impression that the party did not work in this country. But you see, I am sure by now everybody has learned. Even the government has learned that you cannot run a government; you cannot run the economy by propaganda.
You cannot run a government and the economy by merely paying public relations firms overseas for them to write good things about you. You cannot run a country by merely going out and talking to the Civil Society Organisations for them to send good reports about you. Sooner or later, reality would catch up with them (the SLPP Government). That reality has now caught up with us in this country. We have talked and talked and talked, but they labelled the APC as a corrupt regime with a group of criminals," he stated.
The APC Chairman and leader explained that from 2018 to now, Sierra Leoneans know how things have happened in the country, and how the prices of fuel and rice have skyrocketed.
"If you spent a better part of five years fighting people, disgracing people, by the time you realise that the five years is up, you have not done anything. It would be difficult for you to win a second term. Unless you want to rig now. And for rigging, it is between you and me. They often say if a blind man reaches the community, it is those with eyes that had escorted him. We will not allow any rigging to take place," Koroma said.
Koroma also expounded that before the 2018 elections the then opposition party campaigned on many things, including the economy, bread and butter, salaries, and the price of a bag of rice and other things.
"When the rice went Le250,000 under my regime, the ordinary man's salary would survive on it. At least you would buy a bag of rice and still have something to take home. Anyway, I am a retired President now. I did not come to do a campaign. When the time for the campaign is here, even though I am a retired President, like any retired President anywhere in the world, I have the right to campaign for my party. So, yes, I am a Statesman, I will continue to be a Statesman. But I also have a party that I belong to. Just like how the campaign was getting hard for Joe Biden, then Obama said 'if I sit down and do nothing, it would be difficult for us. It has happened everywhere. In fact, inside Ghana, Jerry Rawlings formed a different party even in retirement. But we are not going to go to that extent. I have other things on my mind", he indicated.