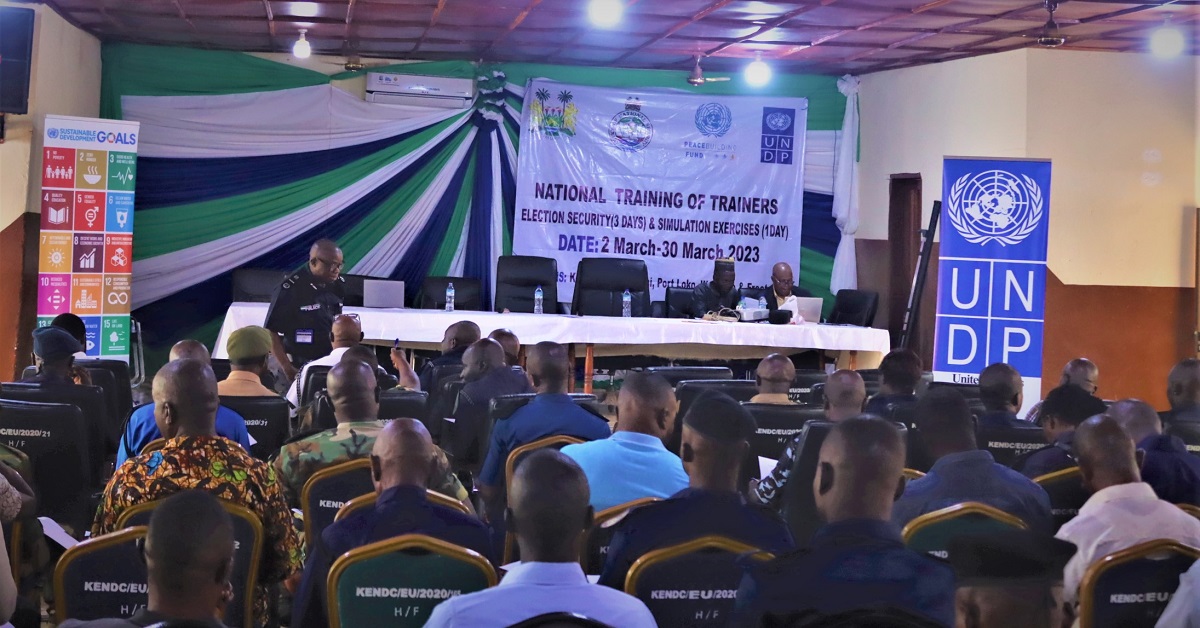 2023 Elections: UNDP Empowers 100 Senior Security Officers
The United Nation Development Program (UNDP) has facilitated the training of 100 local senior security officers ahead of June's general elections.
The officers have been equipped with skills that will enable them to train other personnel across Sierra Leone and to professionally secure the conduct of the 2023 elections.
The four-day training was held in Kenema district, the South-Eastern region of the country.
The training program was organized by the Office of the National Security (ONS) and Integrated Election Security Planning Committee with funding from the UN peacebuilding. This is the first of a series of training activities to be rolled out across the country ahead of the June elections.
The training was centered on the goal that, elections security personnel possess the core competencies, skills, and knowledge to fulfill their duties during the 2023 electoral process, which is in line with the country's standard response guidelines for the national security architecture.
The ONS Chief of Staff, Francis Langoba Kelli, at the opening ceremony, stressed that the trainees need to replicate the content of the training in their respective duty stations and to ensure that, they are prepared and equipped for the upcoming elections.
The Brigade Commander, 2nd Infantry In  Kenema, Colonel Mohamed Sahid Fofana called on his fellow army officers to take the training and its content very seriously and for it to be well replicated at different levels of the army.
He stated that they must serve the country diligently, and apolitically at all times.
The Director of Training for the Sierra Leone Police, Assistant Inspector General, Sylvester M.N Koroma urged his colleagues to be active participants during the training.
"We will be at the forefront of the elections providing security for the general public including elections observers, party agents, the Electoral Commission personnel, and other key players in the electioneering process," he said.