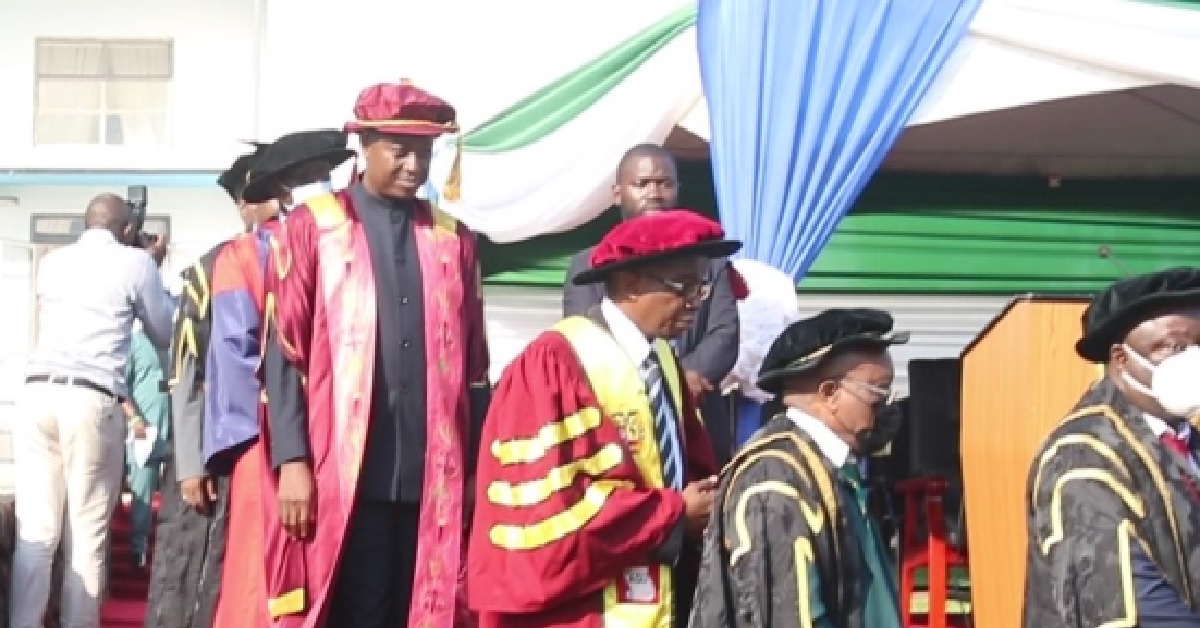 University of Sierra Leone Breaks Silence on Fake PhD Degrees, Call For Immediate Sacking of Public Officials Implicated
The Academic Staff Association, University of Sierra Leone (ASA-USL) is appalled by various media publications on the illegal award of Doctor of Philosophy (PHD) Degrees to Sierra Leoneans by some suspicious institutions operating both locally and internationally.
ASA-USL is practically concerned that some of these institutions have been operating in the country publicly and arrogating to themselves the authority award higher degrees (eg PHD) to prominent persons highly-placed in both Public and Private sectors. ASA believes the actions of these unscrupulous institutions, to say the least, are both embarrassing and inimical to the many Sierra Leoneans who have earned their higher qualifications through hard work
and Merit.
ASA-USL is perturbed that the apparent unregulated nature of the award of degrees by fake institutions and the use of academic titles by their awardees seriously undermine the credibility of o
Sierra Leone education system thereby impeding international recognition of academic awards from trustworthy universities in Sierra Leone. Further more, they make a huge mockery of the President's call for the promotion of Quality Education in the country.
To this End, ASA calls on the government in Particular Ministry of Technical and Higher Education and the Tertiary Education Commission, to take urgent steps to stop this ugly trend. ASA further demands further demands an immediate and thorough investigation of public officials holding and benefitting from such awards, they must be sacked With immediate effect and the law made to take it's course as practical steps towards sanitising our education system and restoring international Trust.
Moving Forward ASA-USL strongly suggests that the TEC Act is amended to include new provisions on the authentication of higher degrees certificate, diplomas, and other academic titles. ASA holds the view that the TEC should set up a committee consisting conference of Chancellors and Principals, The Ministry of Technical and Higher Education, and the Academic Staff Association to research Investigate, and authenticate all institutions issuing degrees, diplomas, and certificates locally or internationally, online or real-time.
This Committee shall create and manage, among others, a publicly accessible database of Sierra Leoneans and foreigners (where applicable) with higher academic qualification