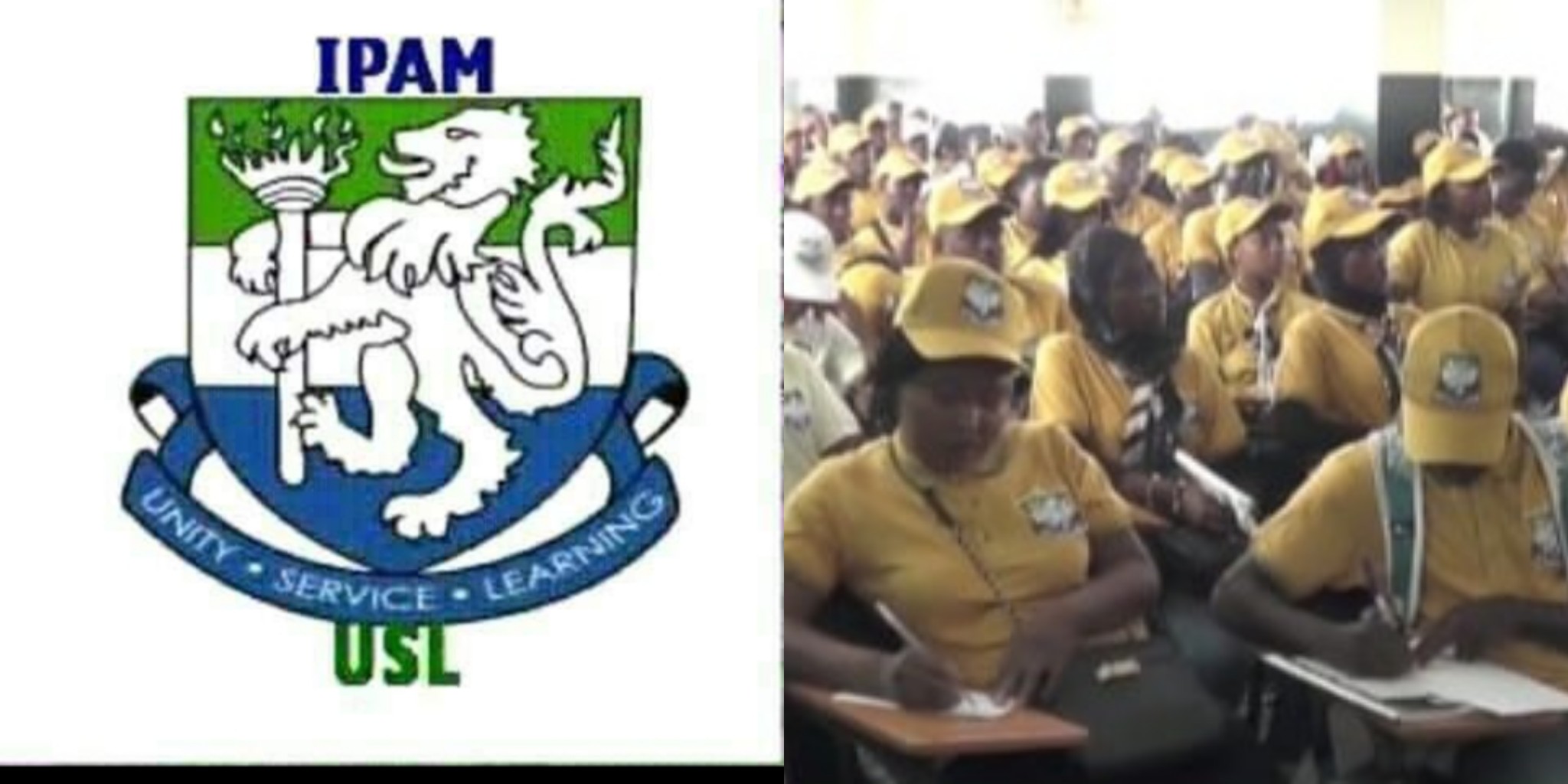 University of Sierra Leone, IPAM Rusticated 61 Students For Exams Malpractice
The Institute of Public Administration and Management (IPAM), University of Sierra Leone has rusticated about 61 Students from the University for exams malpractice.
IPAM is undoubtedly the most populated University of the amalgamated universities that formed the University of Sierra Leone. As of 2022, the University of housed 21,128 students and IPAM to have housed the majority of 9,434 students.
With such huge numbers in the University, this leaves limited space for new entrants as a result of work space and availability of lecture rooms. The University has over the years since it time of establishment rusticated students who the University thought are not ready and should not waste space for new ready intake.
Malpractice among other possible comes students cause in campus is never taken slightly. Seminars, pep talks by Students Union Government has educated and warned colleague to deviate from taking foreign materials into the exam hall.
Notwithstanding all the warnings and sensitization, there are always others who want to beat any system working in the University. Over the issue of exam malpractice, IPAM has rusticated 61 students out of the University for one year as their fine for having been proven guilty of the allegations. This list comprises all defaulters who have been appearing IPAM Court since first semester to the second semester.
The IPAM Students Discipline Committee is charged with the responsibility to investigate on students crimes on campus including alleged exam malpractice. To prove you innocence to the allegations, the student will have to face the committee with proofs of your innocence to the allegations of malpractice.
With this year's rusticated list being out, the Disciplinary Committee has urged students to who have passed through the committee's investigation to immediately collect their letters from the Student and Academic Affairs Unit IPAM old building from 10:00am to 3:00 pm daily.
The committee strongly recommend students to go for their letters for only those with their rustication letters will be admitted after serving their one year.