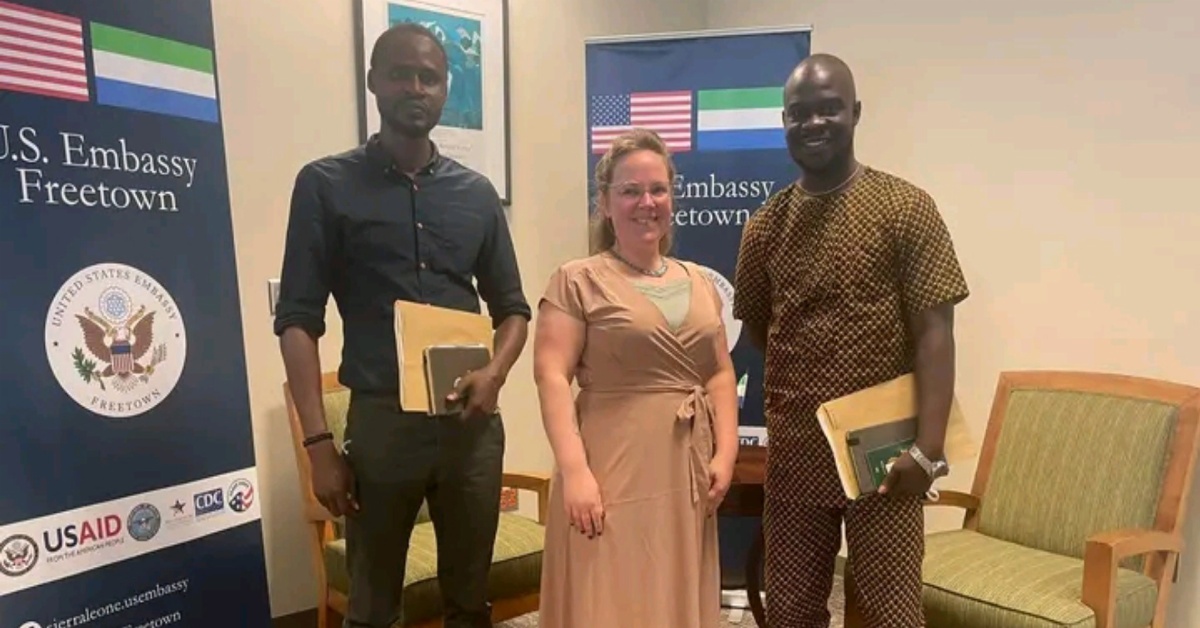 US Embassy Bids Farewell to Two Sierra Leoneans to Partake in a Special Summit in Washington
The US Embassy has bade farewell to two Sierra Leoneans Benson Kandeh and Henry Kamanda, who are going to the US this week for the Community Solutions summit in Washington.
Benson and Henry participated in 2021 Community Solutions program which, because of COVID, had to be done virtually. Community Solutions Fellows complete a four-month fellowship with a U.S. nonprofit organization or local government agency.
The Fellows will return home to apply their new skills through a community action project.
Over the last year, Benson worked with Georgia Sea Grant on implementing best water management practices in rural communities to build on his innovative water pump system that makes reliable, sustainable access to water easier for communities in Sierra Leone.
Henry partnered with the U.S. Water Environment Federation on designing and implementing curriculum materials for school children to raise awareness on water and sanitation issues, and to increase understanding on the benefits of safe water and hygiene practices. The next phase of his community action project will include increasing sustainable water access in his community.