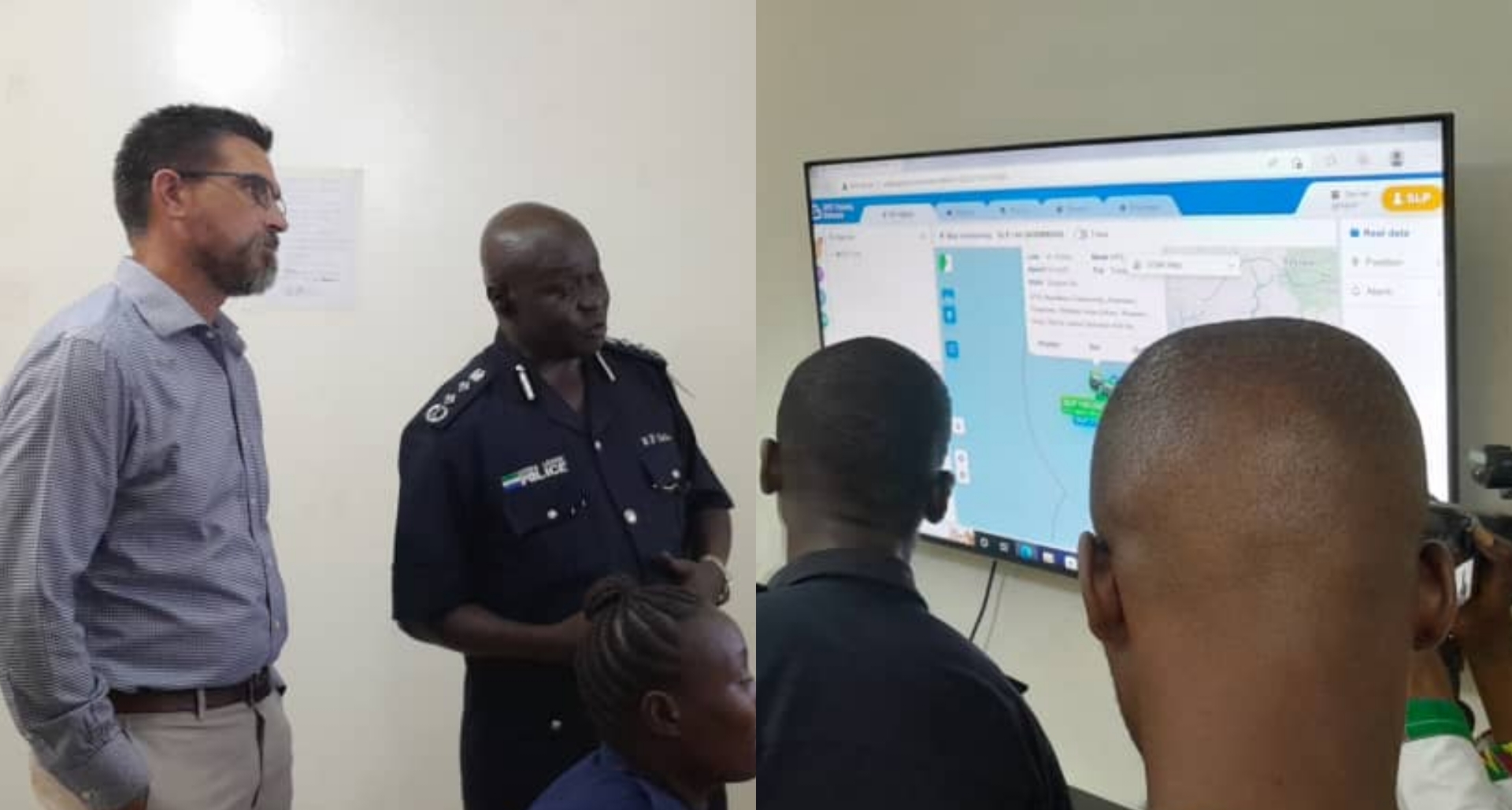 As Police GPS Tracking System Gains Momentum, USA Embassy RSO Visits Control Room
The Regional Security Officer (RSO) of the United States of America Embassy in Sierra Leone, Thao Hoyt is the first among many that have expressed interest to visit the control room of the Global Positioning System (GPS) that was installed a week ago on police operational vehicles.
Speaking on the visit, the Inspector General of Police (IGP) Mr. William Fayia Sellu disclosed that the US Embassy RSO, Thao Hoyt was there to have first hand informations on the GPS tracking system after seeing it on news.
The visit, he went on to say, would also strengthen collaboration and benefits the SLP.
"Being somebody with an experience in the GPS tracking system and installations, we can tap into his ideas, especially when we are looking at extending the project to all Regions" said IGP Sellu.
The Police Chief went on to inform that one main aim of the project is to increase the incident reports rate and also move from WhatsApp to Web base or GPS reporting system, thus the first installation is a pilot phase.
The control room, he said, is being man for 24hrs throughout the week by designated officers.
On his part, the United States of America Embassy Regional Security Officer, Thao Hoyt, commended the SLP for the laudable venture, noting that the US Embassy operates same when it comes to tracking the locations their vehicles.
The project, he said, is timely and pledged his full support to it.
Few expert ideas were shared between him and the Police Information and Technology (IT) Officer, Assistant Superintendent of Police (ASP) David Mbayo.