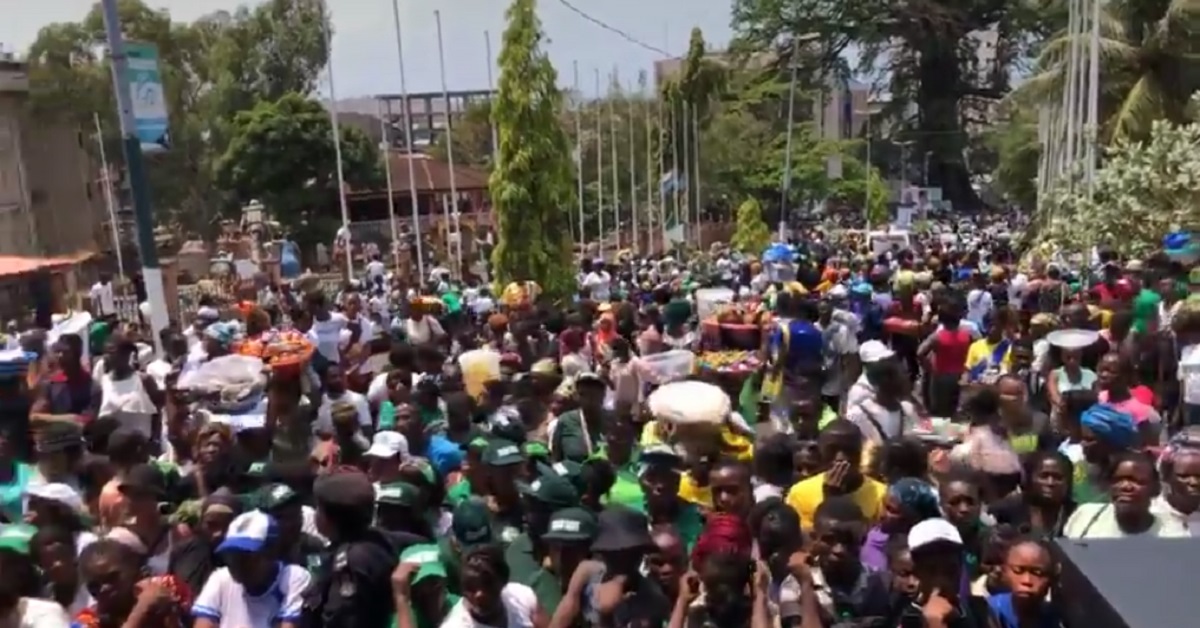 Hundreds of Women Gathered at State House to Show Appreciation to President Bio
Hundreds of women have converged at State House to show appreciation to the President of Sierra Leone, Julius Maada Bio for the 30% quota given to women in his administration.
Earlier today, in the nation's Capital, Freetown, the women matched towards State House in a jubilant mood. The match was also classed as a climax of the International Women's Day celebration.
According to reports, the women matched to the State House to thank President Bio for the 30% quota given to women in his government.
This is the first time in Sierra Leone's history that women are allowed to hold key decision-making positions in all sectors of governance and the public-private partnership.
The move to foster women's participation in politics has been seen widely commended by national and international bodies.