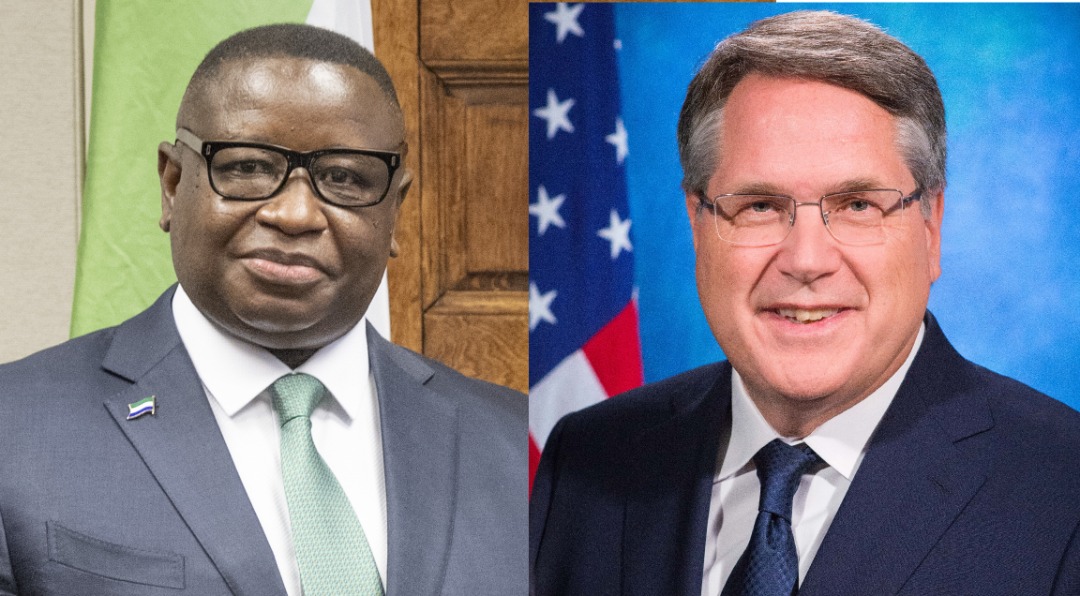 As World Malaria Day is Commemorated, US to Invest $16 Million in Malaria Prevention in Sierra Leone
The Public Affairs Officer of the United States Embassy in Sierra Leone, Sarah Van Horne has on Friday 22 April disclosed that the United States Government will invest $16 Million this in supplying insecticides and Treated Bed Nets.
The disclosure was made as the Ministry of Health and Sanitation together with his parents commemorates World Malaria Day on today, April 25.
Sarah Van Horne stated that in 2017, the U.S. President's Malaria Initiative patterned with Sierra Leone to fight against malaria, contributing $76 million for the past five years.
She added that the decline of malaria prevalence in children from 40% in 2016 to just 22% in 2021, showcases the strong partnership between United States Government and the Government of Sierra Leone in ensuring that robust and effective malaria services continues.
Horne stated that through the PMI funding and programs, the U.S. Government has provided 3.8 million insecticide-related bed nets, conducted 4.2 million malaria tests, and 3.3 million fast-tracking medicines were delivered to clinics and communities across Sierra Leone.
She further revealed that, in 2021 alone 670,000 people were protected from malaria through indoor residual spraying, more than 2,300 healthcare workers received training that amplifies their ability detect and treat malaria and strengthened the overall healthcare system by providing key skills to fight against Covid-19 and future pandemic.
"Assisted by PMI investment, Sierra Leone is progressing in its fight against malaria using proven and cost effective methods that save lives and promise a more healthy and prosperous future for families and communities," Horne stated.
The Malaria Technical Advisor at the World Health Organisation (WHO), Dr. Louisa Ganda said that the World Malaria Day is an occasion set aside to highlight the need for continued investment and sustained political commitment for malaria prevention and control.
Ganda noted that despite the steady advances in lowering the global burden on malaria between 2000 and 2015, progress has slowed in recent years particularly in high burden countries in Sub-Sahara Africa.
She therefore called for a concrete effort to set the world back on a trajectory towards achieving the 2030 target of the WHO global malaria strategy.
The Program Manager for the National Malaria Control Programme, Dr. Ronald Carshon-Marsh said that the fundamental reason for the commemoration of the 2022 World Malaria Day is to emphasize on the collective energy and commitment of the global malaria community in uniting around the common goal of a world free of malaria, to raise awareness about malaria especially its prevention and treatment, to advocate for resources and to share success stories and challenges over the years.
Dr. Carshon-Marsh further stated that Sierra Leone has one of the highest burdens of malaria, adding that malaria prevention is almost two times higher in rural areas(25.6%) than in urban areas (14.2%).
He noted that malaria is highest in the Northern Region (24.7%) and lowest in the Western Region (10.5%), adding that the highest prevalence of malaria is found in Koinadugu district with (35.1%) and the lowest in West Area Urban with (7.5%).
Dr. Carshon-Marsh maintained that the Ministry of Health and Sanitation has made a commitment towards the ultimate goal of malaria eradication in Sierra by the end of 2025.