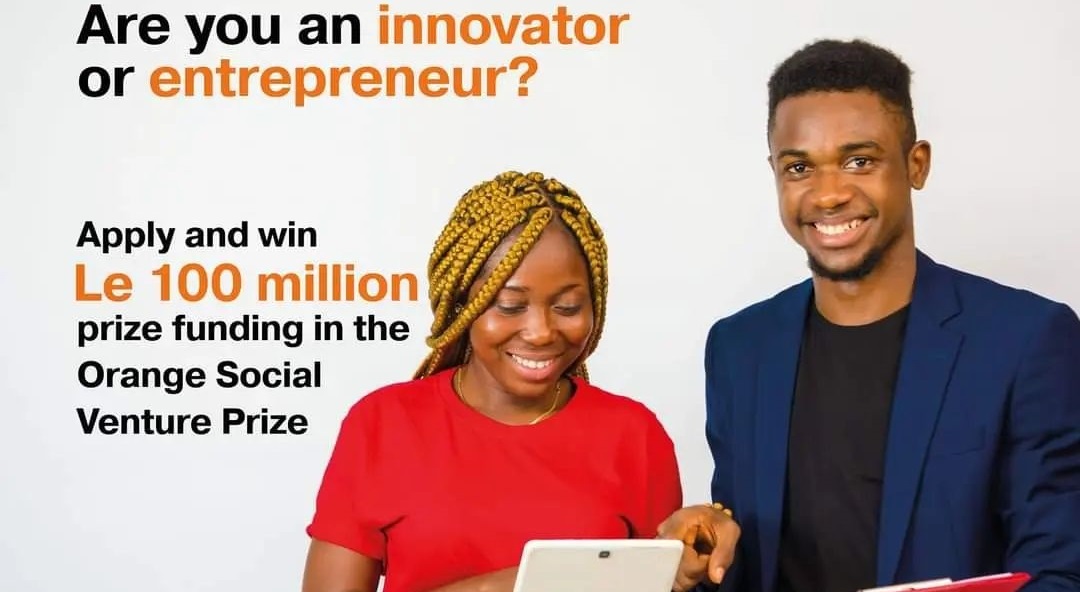 Why Young Sierra Leoneans Should Take Advantage of Orange Social Venture Competition
Leading mobile network in Sierra Leone, Orange is giving out a whooping Le100 million for the national Orange Social Venture prize and 50 million for Tech-queen.  
The deadline for the application for a project or Entrepreneur to be funded is  27th May 2022,
It is recognized that the situation of young people in Sierra Leone is not uniform, with wide variations in the levels of youth unemployment in various districts in the country. Sierra Leone has a  young population with a high unemployment rate. The youths who constitute the majority of the country's  Young population are more likely to suffer the consequences of the labour market.
Innovation has an important role to play in responding to the Sierra Leone  youth unemployment problem.  It is by no mistake that Orange Mobile Company came up with this initiative to support young mainly young innovative Sierra Leoneans.
Orange's innovative competition tends to support development by helping to transform young peoples' potential, creativity, talents, initiative, and social responsibility, outside of formal institutional contexts.
Furthermore, the Orange Social Venture can also provide young Sierra Leoneans the platform to develop the knowledge, skills, and attitudes that are frequently said to be needed in the labour market. These include creativity and innovation, which involve defining problems, coming up with ways of dealing with them, and sticking to a chosen course of action. In this way, youth work contributes to closing the gap between the competences acquired by young people and the needs of the labour market.
Trailing behind this point is the enhancement of Sierra Leoneans strong focus on entrepreneurship With a stronger focus on entrepreneurship. Innovation can play a greater role in connecting young people with the local community, including social enterprise and business, thus enhancing their opportunities to find a job, or to start their project.
Are you an innovator or entrepreneur and want your project funded? Apply using the links – https://t.co/VEZnYIF6Eh and https://t.co/EbdtNTmo0z before the deadline 27th May 2022.