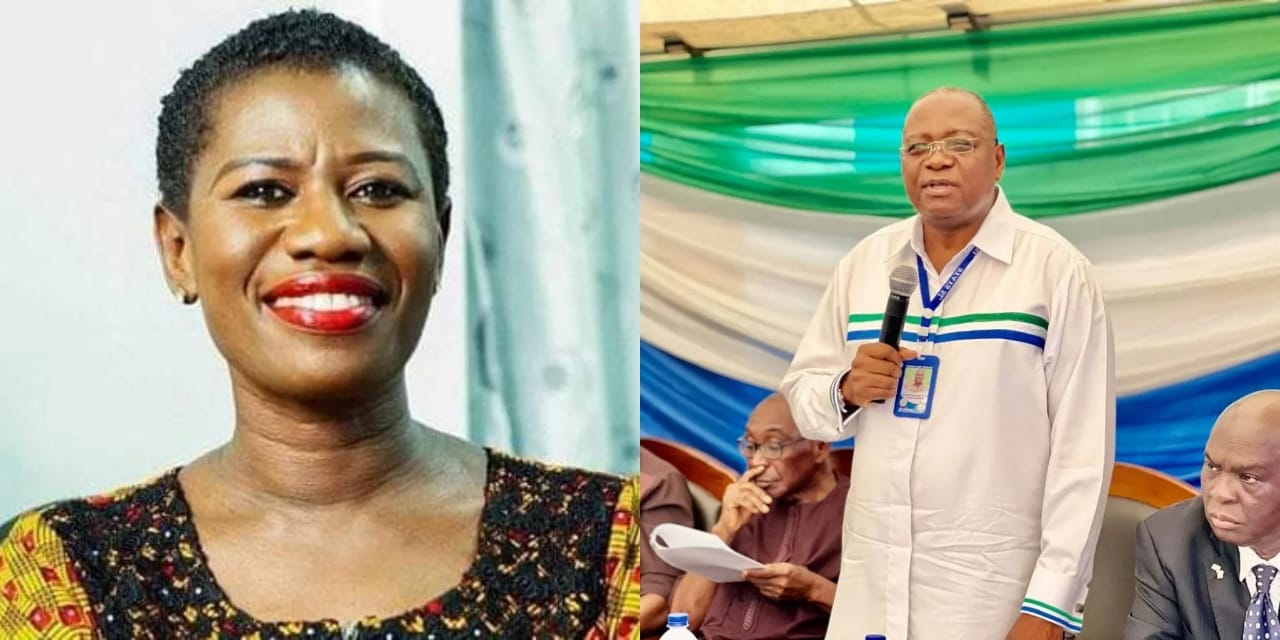 Mayor of Freetown Yvonne Aki-Sawyerr Reacts to Census Results
The Mayor of Freetown Yvonne Aki-Sawyerr has reacted to yesterday's announced 2021 Mid-Term Population and Housing Census, expressing surprise at the numbers announced for Western Area.
She gave her reaction shortly after the provisional census results were announced by the Statistician-General of Statistics Sierra Leone, Prof. Osman Sankoh.
Speaking at the launch of the provisional 2021 Census data, Professor Sankoh said that everyone in Sierra Leone was counted where he or she slept on the Census Night of December 9th, adding that the population reported was the "census night population", where people slept on that night, whether or not those were their usual places of residence.
"It is an established fact that for various reasons, people move to their hometowns and villages to be counted there. We call this phenomenon the influential one night in-country census migration", he explained.
Prof. Sankoh announced that the population of Sierra Leone now stands at 7,541,641 – an increase of 449,528 (6%) since 2015, with 3,716,263 males and 3,825,378 females.
The Western Area (urban and rural) of Sierra Leone, an opposition APC stronghold now shows a population of 1,268,757, with urban Freetown losing over 40% of its population according to Statistics Sierra Leone 2021 census – from 1,055, 964 in 2015 to 606,701.
In reacting to the provisional census results, the Mayor of Freetown, Yvonne Aki-Sawyerr stated that, "Freetown is experiencing unprecedented rural-urban migration, with increased informal settlements and significant overcrowding straining service delivery. Freetown City Council property rate database has more that 107, 000 houses, excluding slums. [It is] incredulous to see claim that the city's population (WAU) has almost halved."
The Mayor's accompanied a graphic of the last census results in 2015 and the just announced census results.
In 2015, there were over two and a half million people recorded in the northern region (the highest in the country), but the 2021 census show a loss of 5, 320 in the number of people living in the north, with the eastern region now showing the highest population in the country with 1,939,122.
Analysts say that this reduction in the 2015 northern region population is due to the breaking up of the northern region into two separate regions – northeast and northwest. This means that the combined northern region saw a reduction of its population by 5, 320, according to the latest data.
The 2021 census data is also now showing the ruling SLPP political southern region with the second highest population of 1,830,881 people; and northeastern region showing 1,316,831; and the northwestern region recording a population of 1,186,050.
With the East and Southern regions now showing a combined increase of 686,325 in their populations – according to Statistics Sierra Leone 2021 census (east 296,752 and south 389,573 respectively), it is now going to be extremely difficult for the ruling SLPP to lose next year's general election.
Opposition politicians say they are very unhappy with the provisional data published by Statistics Sierra Leone and are calling for investigation, per Sierra Leone Telegraph.