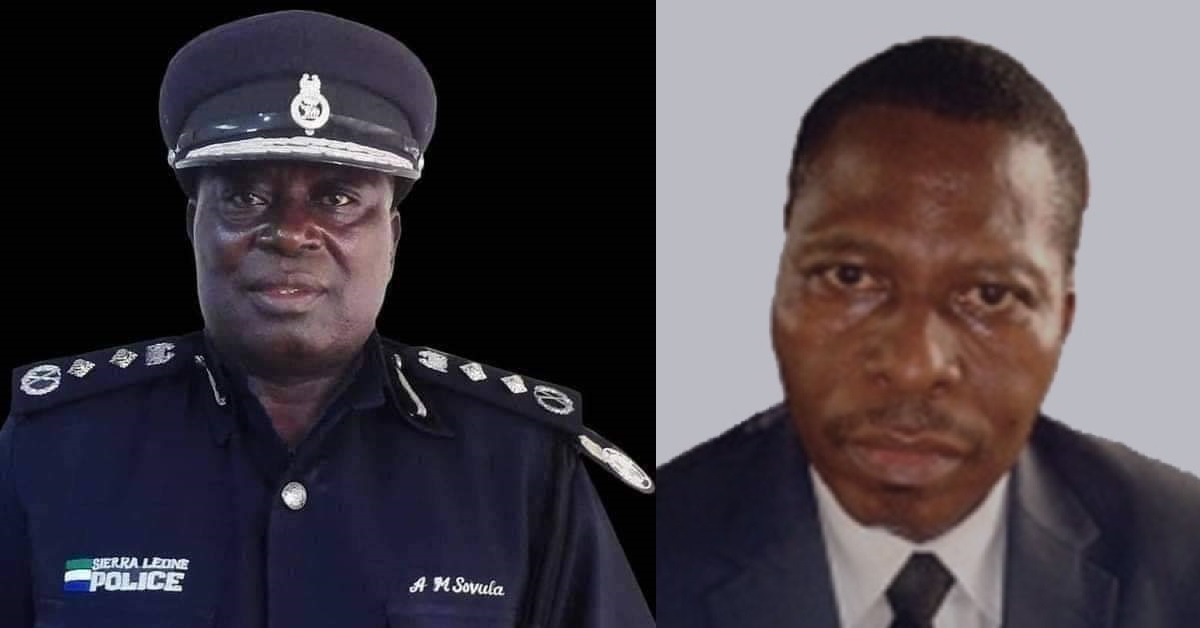 AIG Braima Jah Must be Stringently Punished
A certain female Sierra Leonean RSLAF officer who circulated on social media a message advising her RSLAF colleagues to refrain from allowing themselves to be instigated by anyone to execute a coup was instantly dismissed by the RSLAF.
In other words, because she on her own volition shared such a message on social media platforms without seeking the permission of her superiors and without going through the appropriate RSLAF information and media department (which is the correct channel for dispensing such information) to the public, she was immediately sacked for her act of spreading a message to the general public for which she had no right or clearance.
This brings to mind the frantic efforts of suspended AIG Braima Jah who is hopping from one radio station to the other granting interviews without first (as should be the case) seeking permission from his superiors and without seeking permission or going through the appropriate Police Media Unit headed by Media One.
Instead, AIG Braima Jah is oblivious and even at some point recklessly going about openly challenging the Inspector General of Police, Ambrose Michael Sovula over something he apparently thinks is his right.
At this point, it is important to ask whether the Sierra Leone Police (SLP) has no rules and regulations in the SLP Code of Conduct and Ethics guiding such matters.
Is AIG Braima Jah a law unto himself that he deliberately breaks all protocols and the Police Ordinance to embark on a crusade aimed at bringing the name of his superior and the SLP into disrepute?
Many observers that have been following this unfolding episode are of the firm belief that like the RSLAF officer that was sacked for 'talking off her mouth' in matters she had no right or permission.
AIG Braima Jah deserves the same if not far worse treatment
He must face the music for his insubordination and other crimes committed against a superior officer, He must be made an example in order to set an unforgettable precedent. LONTA!