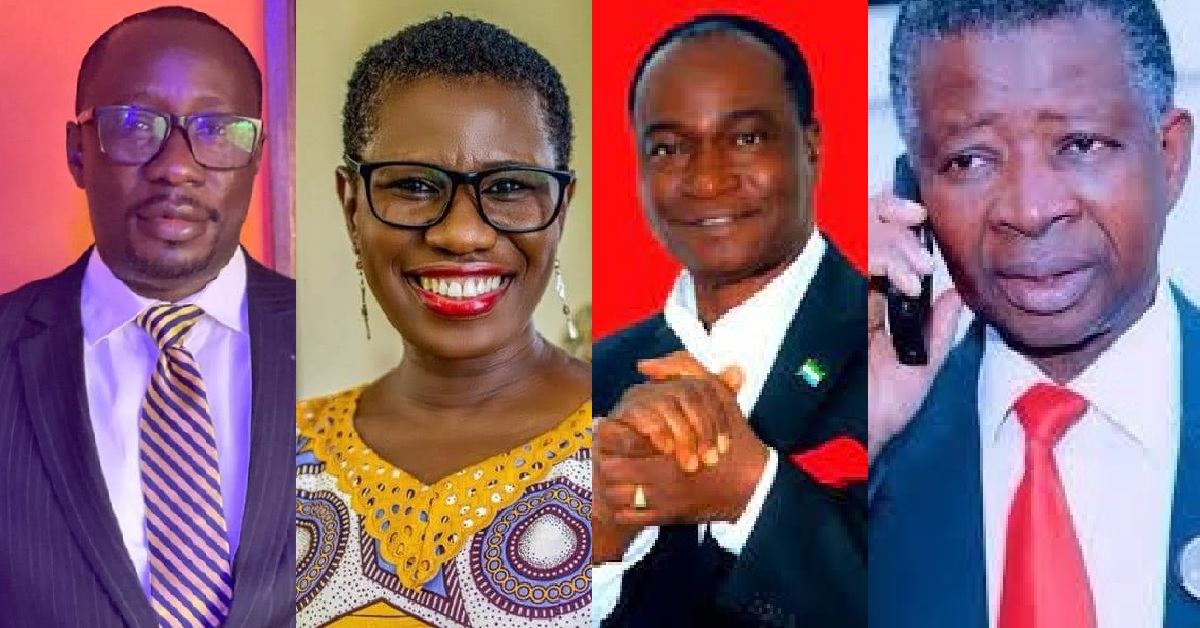 APC May Split
The insistence of the main opposition All People's Congress ( APC( godfathers to impose the vanquished Samura Mathew Wilson Kamara as presidential candidate for the June , 2023 national elections may have the propensity to split the Party down the middle.
It could be recalled that prior to the 2018 national elections, over twenty Presidential Aspirant s declared to lead the APC in the March 2018 Presidential elections but all of a sudden , Samura Matthew Wilson Kamara, who was not part of those Presidential aspirant was automatically
endorsed by the party hierarchy as presidential candidate, much to the displeasure of stalwart members who had declared earlier for that position Many stalwart members and supporters of the APC are however opposed to the intentions of the party godfathers to imposed Samura Kamara on them as their presidential candidate for the June 2023 presidential election.
Those opposed to the presidential candidacy of Samura Kamara have argued that the most favoured candidate of the APC godfathers has many legal battles to contend with including the additional six prosecution witnesses that have joined in the Anti-Corruption Commission (ACC) Chancery case against Samura Kamara Their fear is that if Samura Kamara is endorsed as their 2023 presidential candidate, he would likely be disqualified if found wanting of the criminal offences levelled against him, including the renovation of the Sierra Leone Chancery in New York City, USA when he was Minister of Foreign Affairs and International Cooperation, and the surreptitious sale of Sierra Leone's shares in Sierra Rutile Limited (SRL While some factions of the APC are vehemently opposed to the presidential candidacy of Samura Kamara, the party godfathers whom they have accused of undermining the current Interim Transitional Governing Committee (TGC) are very much determined to impose the 2018 presidential candidate on the party at any costs. Samura Kamara's popularity among the grassroots support in the Western Area and the Northern Regions, according to reliable sources is an indication of the godfathers massive influence over the entire APC at home and abroad According to the interim Chairman of APC Alfred Pater Conteh, stalwarts in the party are more loyal to their godfathers than the party and they are very determined to ensure the Interim Committee does not implement the outcomes of the High Court ruling of Justice Adrian Fisher.
An APC stalwart remarked that the impasse between the interim Committee and members of the erstwhile National Advisory Committee (NAC) will have the propensity to split the party ahead of the 2023 national elections adding that such impasse could make it possible for the governing Sierra Leone People's Party (SLPP) to have an easy ride into the 2023 national elections