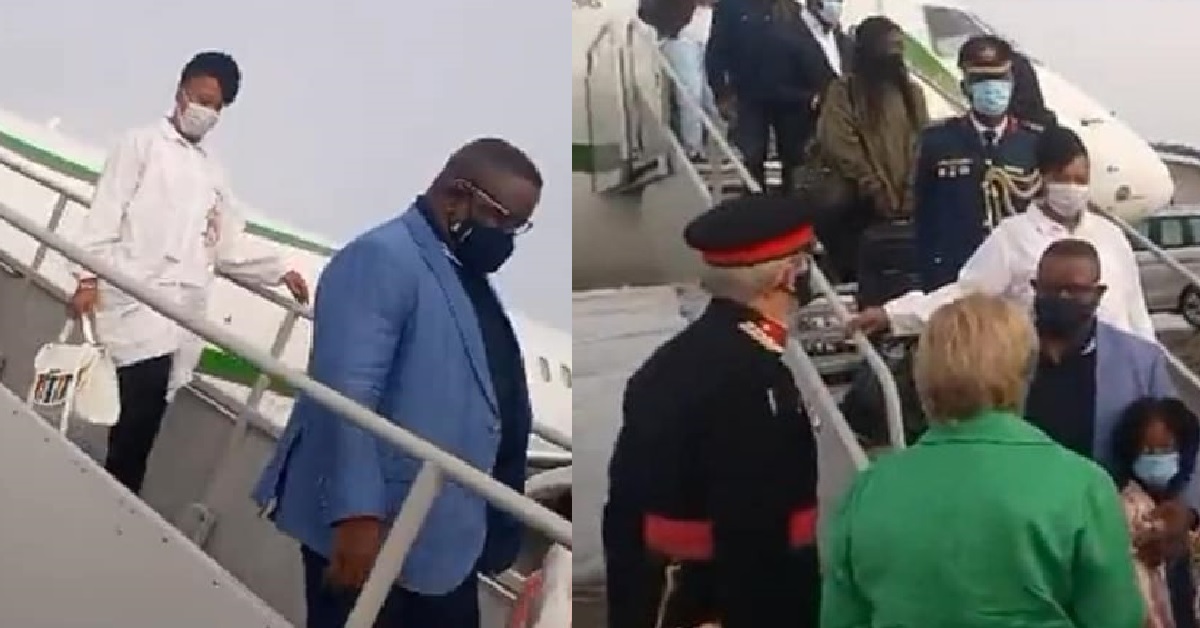 OPINION: President Bio's Travels Bring Hardship to The People of Sierra Leone
President Julius Maada Bio's ceaseless travels are yet to yield long-awaited dividends to Sierra Leoneans. Sierra leone still grapples with Hardship and object poverty regardless of the president's travels.
Inflation is an all-time high (rapid price rises for Goods and Services), safe drinking Water is not short supply in the face of the downpours, challenge of energy supply continues, road projects stall, low export with high import, unfavorable terms of trade, balance of payment deficits and the goes on.
Sierra Leone's 2019 and 2020 price indices show that the country is heading for what experienced economists describe hyperinflation.'
A former of Economics statistics in a government agency that could not be named says, hyper-inflationary trend occurs in periods of wars and natural disasters.  These factors, he said, are beyond human control.  Price of 50Kg of rice is now above le,400,000 (four hundred thousand Leones), a bag of cement is more than le,100,000 (One hundred thousand Leones), a liter of petroleum cost Le 10,000 (Ten thousand Leones) with expectations of future rise.
Residents in Free Town and the provinces still look for safe drinking water. Several communities in the East of Free town get their water supply from boreholes they dig for themselves. Shortage of water is more acute in the dries.
The problem of water is further compounded by perennial power outages, a problem that affects all communities in sierra Leone the over 200 megawatts, according to former Minister of energy, Henry Macauley have not been significantly improved on the bio administration.
Contracts and agreements left behind in the energy sectors have been terminated with assurances that they would be replaced with new ones.
Although government always talks about investment it has made in the energy sector, the output does not reflect the input.
Roads projects vigorously pursued the past government have been stalled. A former government Official has told this press that slow down the road by government is deliberate.
He made reference to approval of several roads' projects by former president Ernest Bia Koroma in 2007 although the agreements were left behind by SLPP (sierra leone people's party) under President Tejan Kabba.
Most of the roads approved were in the south east of Sierra Leone SLPP'S heartlands. SLPP now does not tread on APC'S path.
Bio's government has refused to approve roads contract and agreements left behind by the past APC government especially those in the country's northwest. They consider the northwest sierra Leone as an opposition stronghold.
Bio's move those not resonate well with the interest of donor communities whose doors he is knocking now to come. This situation brings about plethora of presidential trips.
Since APC (All People's Congress) left power, SLPP hardly has completed any meaningful road project in the country.  The eastern city of Kenema has one of the worst infrastructures.
A country with low export and high import will never be comfortable with international trade.
As long as Sierra Leone pays high for her imports and receives less for her export, the country will always face unfavorable terms of trade balance of payment of deficits.   A weak economy lingers, and Bio's travels could correct the anomalies thereby creating worsening economic difficulties for Sierra Leoneans.
The uncontrollable Hardship has ignited and fueled waves of the demonstrations against president Bio whenever he travels abroad. The cumulative effect of these seeming insurmountable challenges has reduced Sierra Leone to mere laughing stock.  Sierra Leone's economy for now is one of the weakest in the world.
After many travels embarked on by president Bio since he came to power in 2018, the much-needed investment which the country needs is not forth coming. For any travel by the president outside the country, hundreds of millions of Leones goes away.
The expenditure, according to many Sierra Leones, is a waist of taxpayers money. What the president realized when he returns home does no match with the money spent.  The president is known for travelling with what is usually referred to as "bloated entourages".
According to Nightwatch Newspaper, expenditure in Bio's travels always remains a closely-guarded secret, a move widely seen as continuation of corruption by other means. A big cloud of suspicion was raised among the public after parliament was going to pass a law about the non-accountability of the president's imprest including money given to him for international trips.