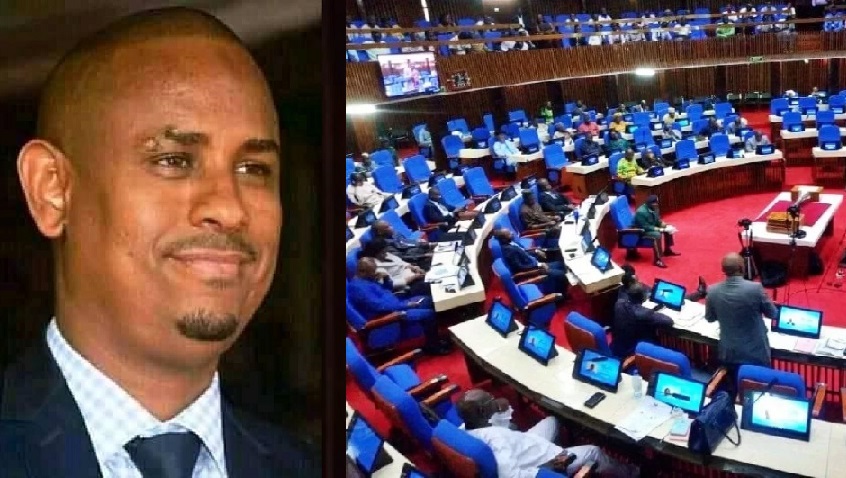 Proportional Representation Debate: APC in Danger
Main opposition, All People's Congress has made a fatal error after they failed to pay attention to section 38 of the Constitutional Amendment Act, 2001.
The Act which came into force in 2001 called for a proportional representation system if ordered by the President.
"Where, under any law for the time being in force, a date for the general members of parliament has been appointed, but constituencies have not been established in accordance with subsection 3 of section 38 for the purposes of such election, the President may after consultation with the Electoral Commission, direct that such election shall be conducted on the basis of the existing districts in a manner to be known as the district block representation system instead of constituencies," a portion of the Constitutional Amendment Act reads in part.
Subsection 3 says members of parliament for the seats won by a political party will be determined by the Electoral Commission from a list of candidates of that political party for the district submitted to the Electoral Commission before the date of the elections, and showing the order of the preference of candidates.
The Constitutional Amendment Act also also provides further details on how the elections would be held.
In the district block representation system, the election shall be contested in each specified district by political parties for the block or number of seats in Parliament allocated to the district by or under an Act of parliament, and the political parties shall be allocated seats by the Electoral Commission on the basis of their proportional shares of the total district votes," the Amendment law also reads.
Section 38 of the Constitutional Amendment Act means that the President has the power to call for a PR system owing to the exigency of time.
plain terms, where time is not in favour of the electoral body, the President has he right to order a PR system of elections.
By all indications, the Electoral Commission of Sierra Leone has been caught by time, and section 38 may be likely invoked by the President.
It all depends on how President Julius Maada Bio would like it happen.
Although the proportional representation debate is now silent in parliament, it is not yet over in legal, academic and professional circles.
It is not yet over even on the streets since the discussion is still alive there. The discussion is also not yet over in market centres, churches mosques and other places.
The PR system also known as the District Block model was announced for 2023 elections by way of an amendment of the Public Elections Act, 2012, men main opposition, All People's Congress (APC) argued vehemently against Parliament, APC members robustly resisted against any move to have it in actions bill.