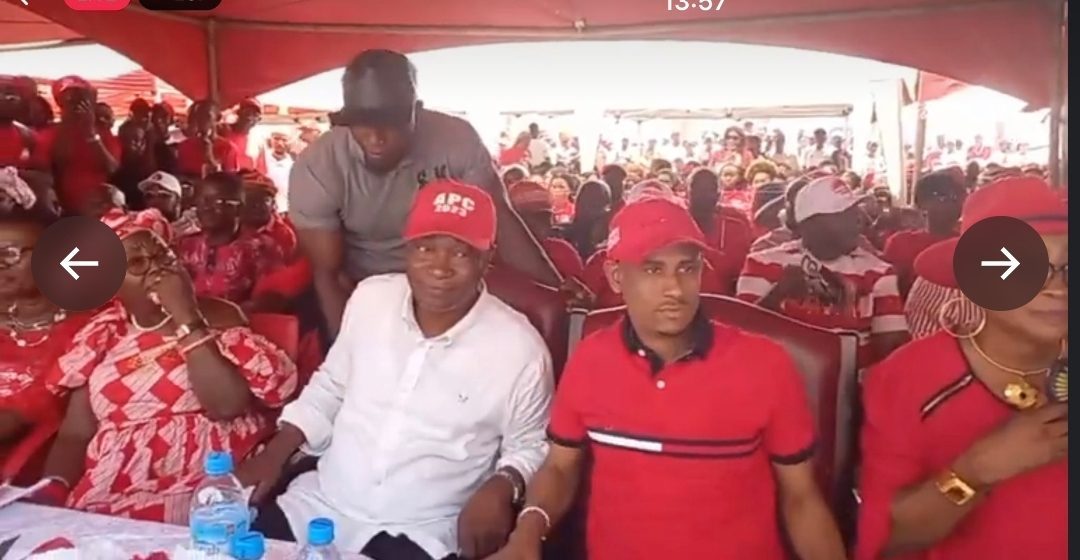 Who is More Loyal to Samura Kamara Than Hon. Chericoco?
Loyalty in politics is key as it's one's devotion and identification with a political figure and cause; its major political ideas, general policies, and objectives.
It's obvious that Hon Chericoco's loyalty to Dr Samura Kamara surpasses all those that are eyeing the position of Running Mate. On countless occasions, Chericoco has demonstrated his uncompromising loyalty to Samura Kamara in both thick and thin.
Hon. Chericoco's public endorsement and declaration for Kamara's together with the 59 APC MPs at a time the BIG SIX and Peter Conteh were at the party's throat speaks volume of his unshakable loyalty to his boss.
Despite the well-calculated and pivotal role played by Chericoco in appointing battle-tested MPs to serve in the IGTC who were able to resist and decelerate the so-called Alfread Peter Conteh and cohorts' quest and nefarious moves to destabilize the party, Hon. Chericoco was teargassed, intimidated and molested by the SLPP regime in the well of Parliament and other places in a bid to resist them from passing draconian laws aiming at tightening the democratic space.
Unarguably,  Chericoco has been a committed and passionate financier of the APC Party in order for the party to participate in all by-elections, ranging from Thonko Limba, Falaba District Council, Falaba Constituency re-run after the SLPP Petition; Koinadugu District Council, Constituency 110, Ward 405, Masiaka, Kono, Koya,
Kenema and Lungi/Babara local council and Member of Parliament by-elections.
Guess what? In all of these by-elections, Dr. Ernest Bai Koroma, Hon. Chericoco, Hon. Alhaji Minkailu Mansaray, and Bai Mamoud took Lion's share of the expenditure.
You will agree with me that Chericoco's loyalty to both Dr. Samura and the APC Party is unquestionable and remains constant like the northern star.