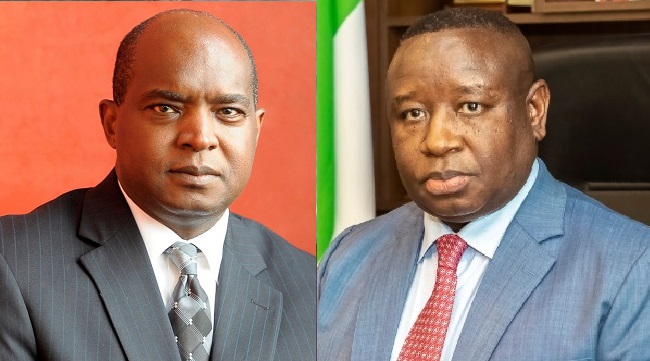 Why Did President Bio Sack Alie Kabba?
President Julius Maada Bio has fired Alie Kabba. Alie Kabba who was the Ambassador to Egypt has been relieved off his duty, according to the new Cabinet Reshuffle.
Alie Kabba is staunch SLPP figure and political strategist who many believe was a backbone in Maada Bio's win in 2018.
Since 2018, Alie Kabba has been transferred from one office to the other by the President, from being the Foreign Affairs Minister to Permanent Representative to UN, to Ambassador to Egypt and now fired.
Many believe he has been progressively demoted by President Bio. Others believe otherwise, arguing that Maada Bio urgently needs him for strategizing for the next election.
Is the President demoting Alie Kabba or taking him from public eye because of his political threat? Or is he coming back in preparation for the next election?