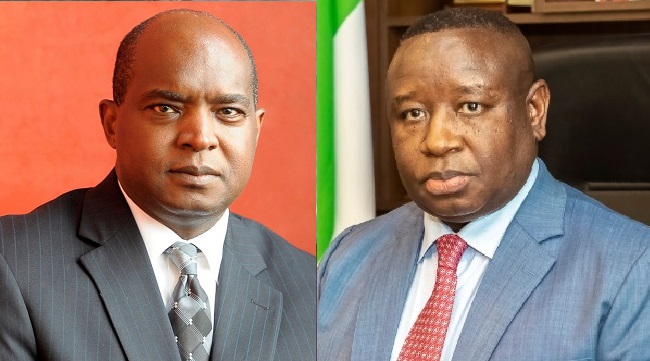 Alie Kabba Embarks on Nationwide Tour
Sierra Leone's former permanent representative to the United Nations who apparently turned down reassignments to the Arab republic of Egypt has returned to Freetown and has embarked on a tour of his party branches across the country.
Dr. Kabba who served as National Campaign Chairman for the successful 2018 Bio-Jalloh campaign told SLPP members at the party office in Bo last week that the party has done so much since coming to power in the education, health, agriculture, youth unemployment an energy sectors.
Dr. Kabba spoke about increased foreign direct investment, noting that had it not been for COVID-19 and now the on-going war between Russian and Ukraine more investors would have been attracted to Sierra Leone. He said party members should go "section to section, chiefdom to chiefdom, district to district, region to region, leaving no one behind as every vote matters."
He said people must be told about what the Bio government has done. He said Sierra Leone remains a respected community under the leadership of President Julius Maada Bio as "the former Government did not add any value to the country in their 10 years ride".
Dr. Kabba emphasized the need for unity among party members arguing that "it is important to be united to maintain power and keep the APC in opposition; today, tomorrow and for many years to come… It is very clear and historical that when the SLPP had lost power it was because we are not together".
Asked whether he had any intention to be a running mate to president Bio or the national campaign chairman for the SLPP in the coming elections, Dr. Kabba replied that his focus was on the achievements of the government.
According to Kabba the SLPP manifesto in 2018 was to "lift the people out of poverty and that is what the government is implementing now".
The former UN ambassador "some people are yet given positions but they should be patient with the president as the government is pushing hard to deliver on their promises for the good of all".
According to Politico Newspaper, the resident minister South and chairman of the SLPP in Bo district, Mohamed E.K Ali acknowledged the role played by Dr. Kabba in the 2018 elections and re-echoed his call for party unity.