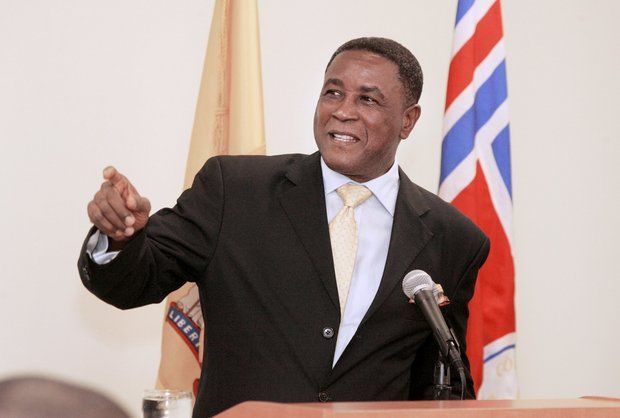 "The Country is not Divided, We The Leaders Are Making Them Believe That For Selfish Gains, Alpha Khan
The new Presidential Spokesperson, Alhaji Alpha Sahid Kanu, popularly known as Alpha Khan, has counter the statement of Sierra Leone being divided, saying that it is them the leaders are making the people to believe that, for their own political gains.
Dr Khan made this statement earlier today when Radio Democracy had him on its 'Good Morning Salone' program, to speak on the August 10 violent protests and President Bio's speech to the nation.
Speaking with Saptieu Kallon and Khadija Bangura, Dr Khan said one of the things that lead to the protests in some parts of the country is the speeches of tribal bigots, stressing that Samura Kamara's speech on tribalism in the country should have not been delivered in the first place.
According to him, that speech had the tendency to influence the people therefore such statements ( eg. In some parts of the country, you should be a Mende in order to get job)  should not have been said.
When asked by Khadija Bangura, if the President's speech was one that calmed and unite the nation or was something that divided it the more, this was where he buttressed on the country being divided.
His response was:
"that speech was in the right direction at that circumstances because at that time there were still threats so he spoke like a strong leader. The country is not divided fundamentally, it is us the leaders that are making them believe that they are divided because we want an advantage, political advantage."
This was presidential spokesman Alhaji Alpha Kanu bringing to the notice of the people a very vital point every Sierra Leoneans should hold on to.
A good message to help Sierra Leoneans wise up, reason out well and refused to be used by these selfish politicians.