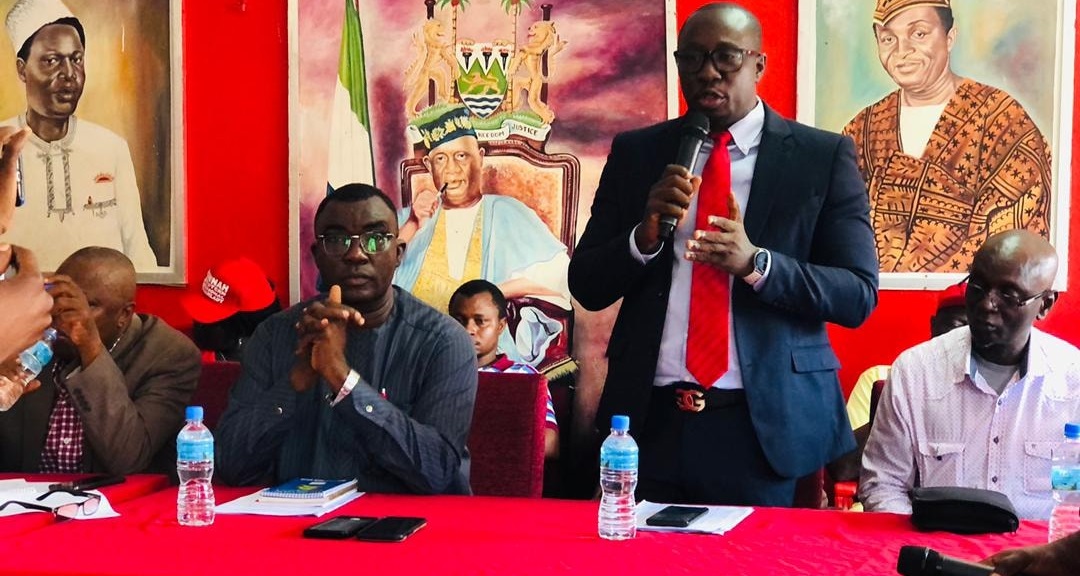 APC Concedes Constitutional Amendments: Submits Final Draft to PPRC Friday
As the main opposition party, the All People's Congress Party (APC) is on the verge of putting it house in order in preparation for the forthcoming 2023 general election, the party has recently held a meeting in Makeni to endorse the recommendation and the PPRC ruling on its new constitution.
Dilating further, the Publicity Secretary of the APC, Sidi Yayah Tunis said that the National Advisory Committee (NAC) has given the directive to the legal and Secretariat team to work speedily as against Friday coming to submit the draft of the Party constitution to All Political Parties Registration Commission (PPRC).
He said the party has sincerely accepted the directives and recommendations from PPRC and has vouched to make all necessary amendments of the APC Constitution and to submit for publication in the gazette.
"We hope after completing this process it will bring the party and its supporters together; and that it will give the Party the opportunity to address constitutional issues within the party," Tunis said.
He added that this will also help the party to conduct it lower-level election on the pretext of restructuring the party executive across the country and it national executive.
Mr. Tunis said the structure setup across the country on the road to contest 2023 elections will be smooth.
He concluded that NAC has made it clear that nothing has been changed in the news constitution and nobody will derail the progress of the party at this material time.
However, in September 2021, the APC party tabled a proposal for the adoption of the draft Constitution, with extensive deliberations to adopting the draft Constitution. Later, the process was challenged by members of the party seeking redress in court.
After a draft copy was sent to PPRC, the Commission received a total of eleven objections from members of the public including various provisions of the published draft, one of them being, a twenty-two-page eighty paragraph objection from Dr. Sylvia Olayinka Blyden, to several provisions of the draft, raising up issues including the legitimacy of the delegates that converged in Makeni.
A-Z Newspaper reports that, the objections were collated by the Commission's registry and forwarded to the Party, requesting them to respond to same, within two weeks of the date of forwarding the letter.