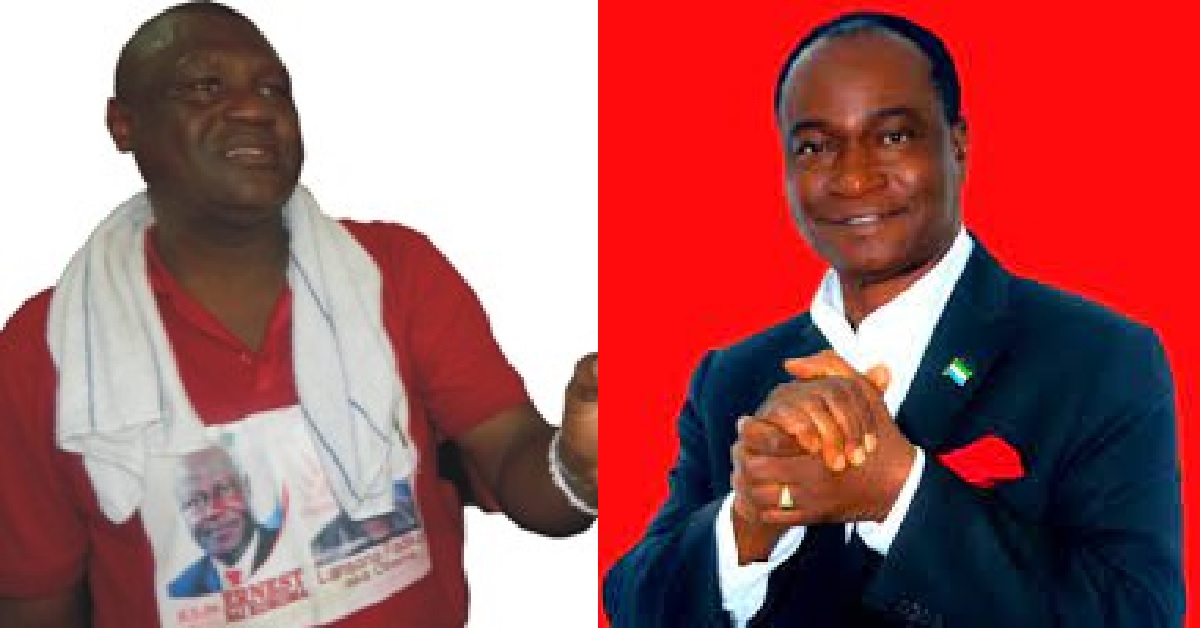 Assuring For Victory 2023 Election, "APC Must go With Samura Kamara" – Says Lansana Fadika
The Deputy National Organizing of the main opposition All People's Congress party (APC), Lansana Fadika, has revealed that the party must elect Dr. Samura Kamara as flag bearer for the assurance of victory in the 2023 general election.
Speaking to this medium, Lansana Fadika said the former flag bearer is the fittest candidate among other candidates that will enable the party regain governance.
According to him, after the 2018 election, Dr. Samura Kamara's popularity has soared and continues growing by the day as evident through the rousing welcomes, he continues to receive nationwide.
He said Samura Kamara was one of the architects of former President Koroma's government successes, having served in top positions of governance.
He said that having him as party flag bearer and eventually President of Sierra Leone, the problem of national economic growth in the country will be something of the past.
According to The Satellite Newspaper, Lansana Fadika disclosed that the party's 2018 flag bearer has vast experience in dealing with the country's economy, which he said, puts him in advantage position to salvage the economic problems and reshape the economy.
According to him, Samura Kamara is a unique politician and people will ever remain to glorify him because of his sense of purpose to serve mankind.
He said the former flag bearer was then Minister of Finance when Sierra Leone was classed as the fastest economic growth country in the continent.
He said Samura Kamara was the appealing candidate from the masses in every region including the ruling Sierra Leone Peoples Party (SLPP) traditional strongholds to lead the APC in 2023 election if the party is to return to governance again.