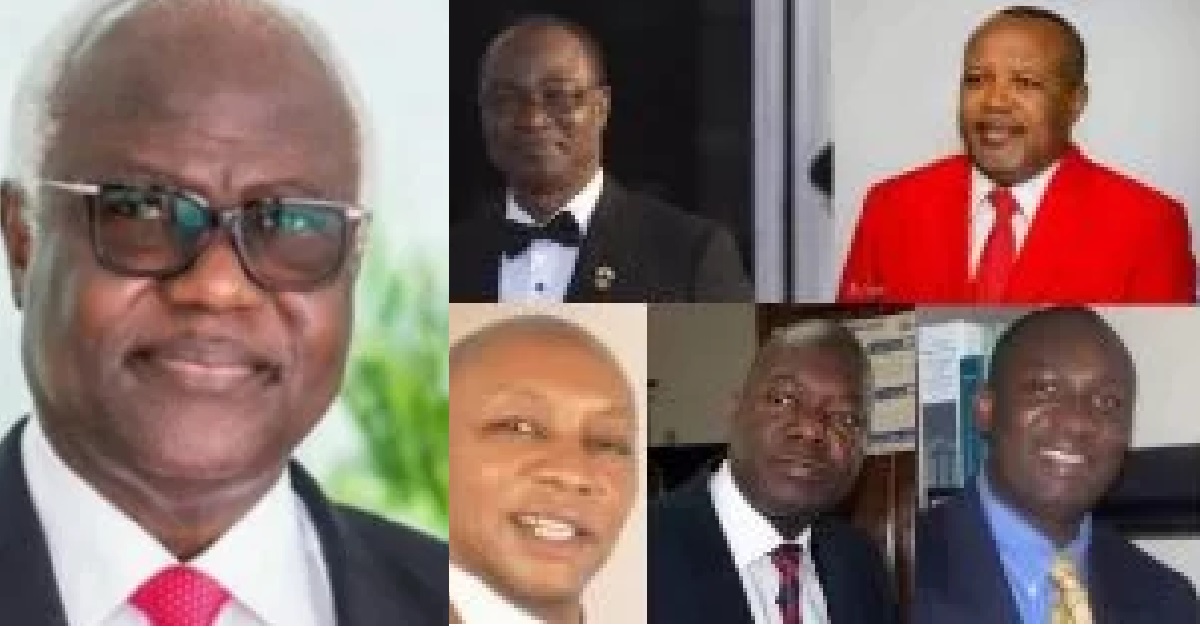 APC: No Southeasterner For Flag-bearer
Over 10 flag-bearer aspirants have showed up in the main opposition, All People's Congress (APC). Each is determined to win the party's flag in a convention slated for February, this year.
However, no Southeasterner is among the candidates; all are northerners with albatrosses hanging on their necks. They have cases to answer at the courts as most are appealing findings from commissions of inquiry. Their future in the June elections remains uncertain since SLPP (Sierra Leone People's Party)'s plans remain hidden.
Names of top APC politicians are in a comprehensive SLPP list for investigation and seizure of property. Reliable sources had earlier informed this press that SLPP will come down hard on the flag-bearers during campaigns and rallies with the aim of winning the elections. Close to five years, SLPP has disappointed Sierra Leoneans in several aspects of governance, and the only way out is to suppress APC politicians to make the party weak.
Many have said Bio will succeed in his venture to trap APC politicians since there are cases pending in courts. Former flag-bearer, Dr Samura Kamara is standing trial at a high court in Freetown for alleged corruption with no one knowing how the process would end. SLPP is sure to intensify the case at the peak of the electoral period to make political gains. What would happen if Samura Kamara is ordered to attend court a day the convention is to be held? There is no way he could forgo the court in preference of a convention.
The law comes first, and there is no way he could neglect the court for fear of contempt. What about a situation in which Samura Kamara is declared winner of 2023 elections, and convicted by the court. A big room for appeal will be opened for the SLPP which will surely lose the forthcoming elections. Even if a petition is not successful, it is bad for APC to encourage such a situation especially for a new and young government.
Another strong runner for the flag-bearership, Honourable Kemo Sesay too is not free from SLPP's cruel hands. His name has been slated for cases, and his assets listed for forfeiture. He is one of the most dominant personalities at the defunct commissions of inquiry, and his name was recently published for allegedly embezzling over US$2m the equivalent of Le2 trillion while he was Minister of Public Works.
The exact date SLPP government will take action against the former minister remains unknown, but will not be too far from the campaign period. Others fate also remain undecided as cases still hang over their heads. Nobody who has served as an APC minister will be free from cases SLPT government started their chase against former government officials the day it took over state governance. A good number of former government officials were arraigned and jailed for graft..
Former Secretary to the Vice President, Victor Bockarie Foh is currently incarcerated at Pa Demba Road Maie Correctional Centre for corruption his was convicted over a year ago for misappropriating Hajj funds Former Vines President, Victor Foh and the Mines Minister, Minkailu Mansaray also stood trial for prolonged period, but were acquitted for want of evidence. Former Minister of Defence, Alfred Paolo Conteh was also charged with treason when he was found at State House with a pistol. He was accused of attempting to assassinate the President and take over state administration. Conteh was imprisoned for over a year while being tried by a high court in Freetown.
Conteh saw the light of day only after he was found not guilty of the offence charged. While on remand, the former minister's house was ransacked and wife arrested and detained for days not permitted by law. Conteh's wife was accused of facilitating the escape of her husband from the prison yard. The allegations, most times, are false, but it is a way of undermining the APC, a party that has shown signs of coming back to power in the not-too- distant future.
Those APC members who were not jailed were hunted and suppressed. Mayor of Freetown, Yvonne Aki Sawyer, has been invited by the police, on several occasions, for investigations. She was, at one time, humbled in a magistrate court in Freetown for alleged disorderly behaviour and related charges. Although Aki Sawyer is not locked up, she is constantly harassed by police officers who threaten to bring criminal charges against her.
Even former President Ernest Bai Koroma was not spared. Sierra is anti- graft agency has been hunting the President for unexplained wealth and money laundering offences. No evidence has been adduced against him, but government has not given up the chase. It is clear that SIPP is embarking on terror tactics to weaken APC ahead of elections which is at five months to go. Although APC flag-bearers have questions to answer in the courts, few have clean hands, and the party must choose among the best for a victory in June.