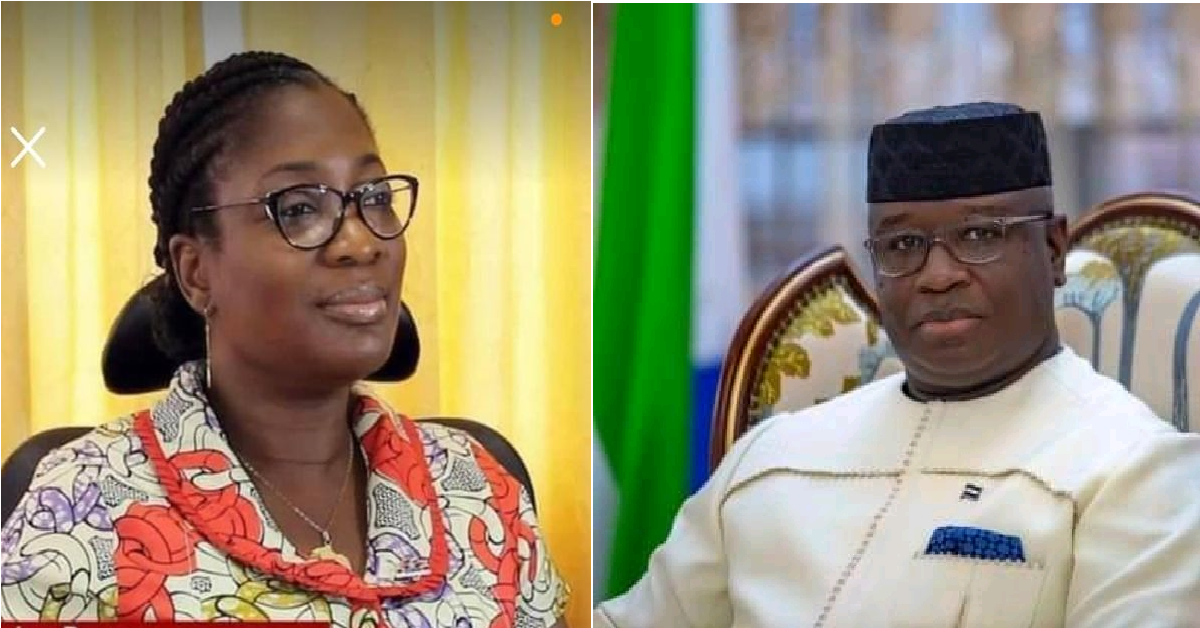 President Bio Appoints Tribunal on Suspension of Auditor General
The office of the Press Secretary and Presidential  Spokesperson has issued a press release  following consultation  with the Judicial  and Legal service Commission  pursuant to section 137 [5] of the Constitution of Sierra Leone 1991.
The informed the general public that President Bio has Appointed a Tribunal to investigate the Auditor-General Mrs. Lara Taylor-Pearce and the Deputy Auditor-General, Mr. Tamba Momoh.
The investigation is for alleged misconduct and lack of professional performance in their activities as Auditor-General and Deputy Auditor General Respectively, of Audit Service Sierra Leone.
The Tribunal consists of the undermentioned persons;
Hon. Justice Nyawo Finda Matturi- Jones – Chairman
Mr.  Lahai M. Farma- Member
Mr. Abu Bakarr King