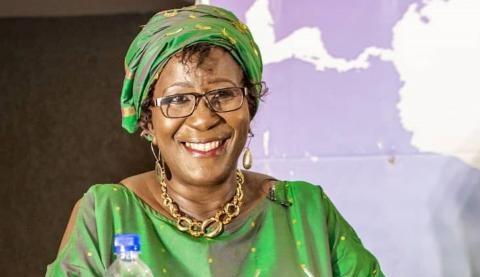 COPP Chair Angry Over The Arrest of Her Party Agents
The Leader and Chairperson for the Unity Party, who doubles as Chairperson of Consortium of Progressive Political Parties (CoPPP, Madam Femi Claudius Cole has vented out her grievances over the arrest of her party agents by the Sierra Leone Police.
According to Madam Cole, her party agents were arrested by the SLP for what they alleged as possessing fake accreditations. She said that before issuing out the said accreditations to her party agents, they struggled a lot to secure those accreditations through the frantic efforts of her Secretary General who since then has been visiting the Electoral Commission for Sierra Leone headquarters countless times to get those accreditations.
She disclosed via social media that the accreditations were never stamped when the party received them, pointing out that the party hierarchy never knew they were not stamped.
She furthered that the only time they knew the accreditations were not stamped was when she called for her own and by then they had already distributed them to their party agents.
She called on the leadership of the police and the ECSL not to turn the registration exercise to something else, describing the action of the police as wrong.
This is not the first time Madam Cole has raised the alarm bell about issues of voter's registration challenges.