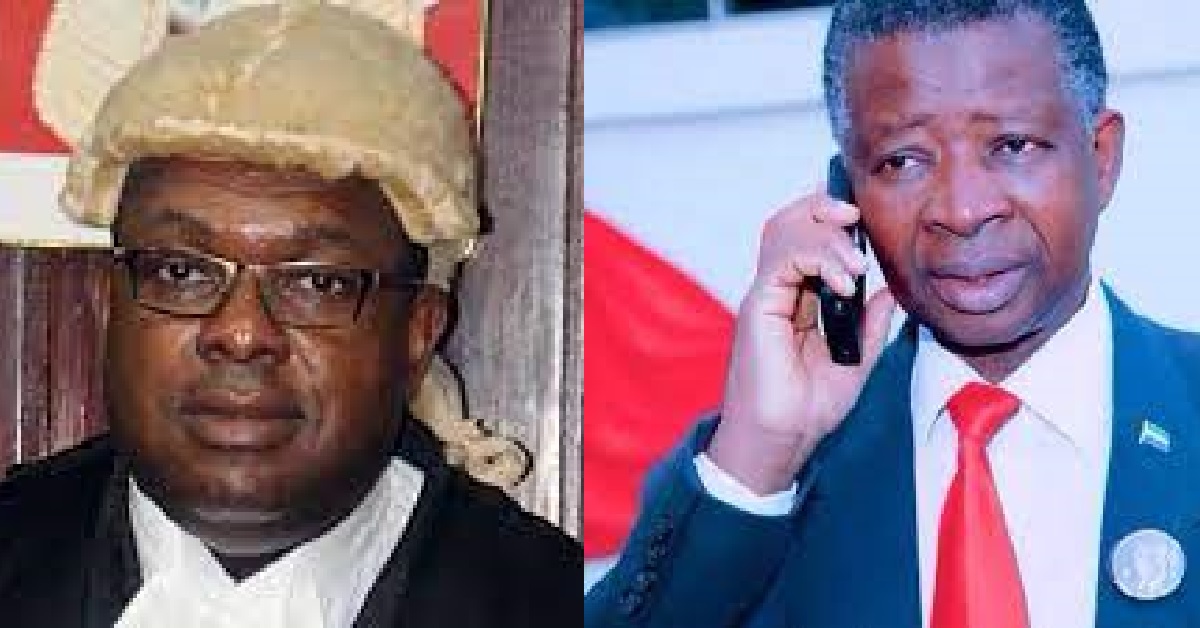 Convention… APC Awaits Court Ruling
The National Secretary General of the main opposition, All Peoples Congress (APC), Ambassador Alhaji Osman Yansaneh has recently told this medium that the only issue stopping the party from going into internal lower-level elections and national convention is the expected High Court ruling on the petition matter filed against the party by Alfred Peter Conteh, following the approval of party new constitution by the Political Parties Regulation Committee (PPRC).
However, Ambassador Osman Foday Yansaneh also revealed that the party legal team has written to the court for it to expedite the release of the ruling, adding that the legal team has also forwarded the party's new constitution to the High Court, for its approval.
The APC Secretary General further noted that the petition matter before the High Court led the judge to place an injunction on party activities until the issue is addressed.
He also stated that before going the last court ordered convention of the party, the presiding Judge, Justice Fisher ordered the party to properly look into the new document and its contents, adding that the court has been made to aware about all the stages and processes to the final approval of the document. Amb. Yansaneh also noted that during the process, each and every clause in the new Constitution were carefully looked at, following which, he said, the document forwarded to the PPRC.
Yansaneh continued that whilst at the PPRC, about eleven (11) objections were raised form the public and that the party spent up to 3 days to rectify all of them. He also disclosed that a further 30 objections were raised by the PPRC, adding that the party was able to address 28 of those objectipns and rejected 2 of them, following which, the final constitution was approved by PPRC on the 25th MARCH this year.
According to the Exclusive Newspaper, while explaining further, Amb. Yansaneh said following the approval of the new Constitution, the party is expected to hold its first convention under the new laws, adding that a 25-man Transitional interim Independent Election Management Committee (TIIEMC) will be established to preside over all lower-level and national elections within the party's hierarchy. He revealed that the said Committee will also have powers to co-opt other members of the party into the team.
The APC scribe also added that for now all those holding national executive positions within the party will retained them, until after the Electoral Commission for Sierra Leone (ECSL) has already announced date for the holding of general elections.
Meanwhile, Amb. Yansaneh has disclosed that all applications for the presidential flagbearer position have been put on hold until the court matter is resolved.