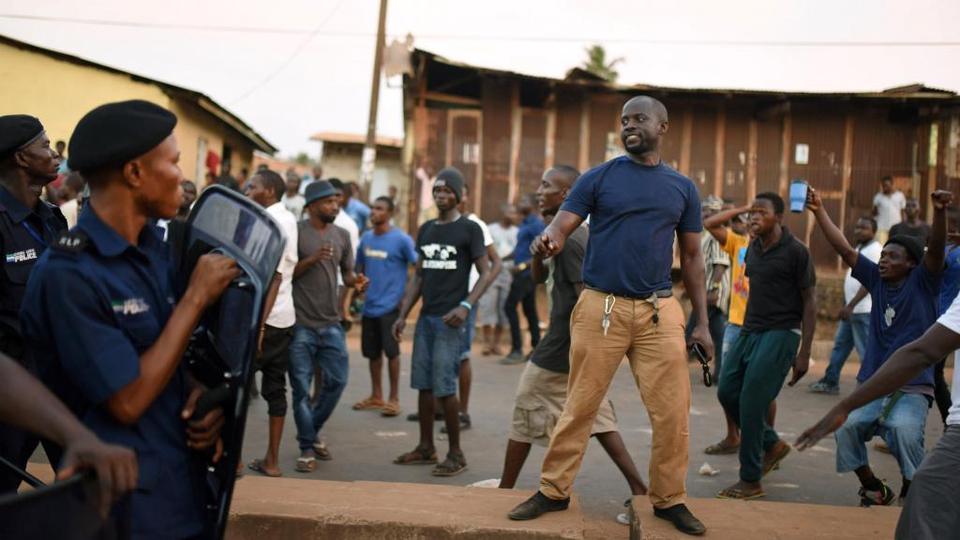 Electoral Commission Warns of Potential Violence in Constituency 056 Title Deciding Seat
As Constituency 056 heads towards its by-election in June 2022, an unpredictable combination of title deciding seat, family insights and hate speech threatens to ignite Violence in the said bye-election.
Elections and democracy promotion have thus become central strategies to build peace in countries shattered by violent conflict. However, the electoral commission of Sierra Leone (ECSL) has pointed potential threats and Risks for the conduct of this election as highlighted in its reports on Pre-assessment the commission's conflict Prevention and Mitigation Group has also identified claims of intimidation from both candidates and misuse of Social media to per perpetrate hate speech by both parties.
The A People's Congress party (APC) and the Sierra Leone People's Party( SLPP) completed their nominations process for constituency 056 in Tonkolili District bye -election by nominating Jawah Sesay and Tholley Foyoh respectively in April 2022. It could be recalled that pursuant to Section 76 (1) of the Constitution of Sierra Leoneof 1991(ACt No6 of 1991), the clerk of the house of parliament notified the commission of a vacancy in Tonkolili District following the inauguration of former Member of Parliament Hon.Alhaji Musa Bamba Foray Kulio Jalloh as Paramount Chief of Sambala Chiefdom.
As stated in their matters of Concerns, the group said that the Constituency is compounded by entrenched family insights that has infused confrontations between the two candidates who are from the same family bonded by intermarriage and fierce historical grievance.
Also on the list of potential threats identified by the Group is that a town in the Constituency called Khawonklo, a riverine area where boat crossing takes place twice a week the EC it says needs to hire its own boat on a standby basis and that there is no network in the Khawonklo area. The commission 's Group also identified matters of concern to other institutions such as the Office of National Security(ONS) and the Sierra Leone Police noting that the maximum presence of police at polling centers may lead to voting apathy from the electorate.
The Political Parties Registration Commission(PPRC) told the group during the assessment that too many political party big guns interfering with the process when they are not registered voters of the constituency and the use of hate speech on Social Media Platform